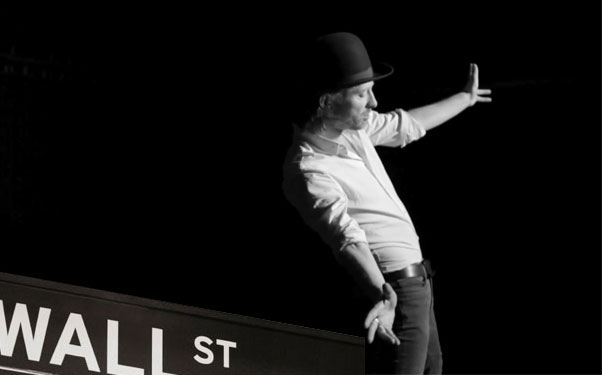 1.
Radiohead
is playing a free show this afternoon
, September 30, 4 p.m., in New York's Zuccotti Park (Liberty Street btwn. Broadway and Trinity Place) to support "Occupy Wall Street."
Update
: 
Nasty Little Man says this isn't happening
while an Occupy Wall Street spokesman
insists to Gawker
that the show is still on.
Recap
: Radiohead is either playing or not playing a free show today at 4 p.m. Take your pick.
2.
The Metropolitan Museum of Art
's record-breaking
Alexander McQueen
exhibit
may be headed to London's Victoria & Albert Museum
. [The Art Newspaper]
 3.
Mark Ronson
is the "creative linchpin"
for
Coca-Cola
's marketing campaign for the 2012 Olympics in London featuring a song co-written with
Katy B
. [AdAge]
4. Six
Bob Dylan
paintings currently on display at New York's
Gagosian Galler
y
were allegedly copied from
a Flickr photo stream created by
Rob Oechsle
from his private collection. [Art Info]