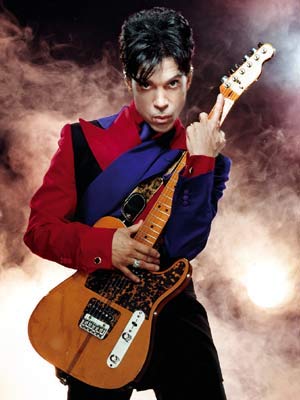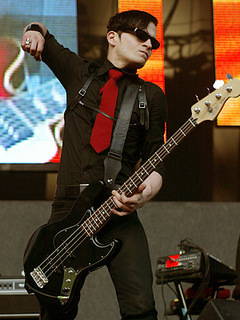 1. Prince is releasing a three CD set exclusively with Target at the end of March. $11.98 gets you two new Prince albums, MPLSoUND and LOtUSFLOW3R, plus a CD by his latest discovery Bria Valente.
2. If you're heading down to Austin for SXSW, be sure to check out the Dickies Battle of the Bands on March 20th. No Age and GZA are among the judges, plus the winner gets $10,000.
3. Lots of musicians and scientists are hooking up tonight to dissect a frog. Seriously, they'll be jamming at a benefit for The Sensation and Emotion Network at The Highline Ballroom (431 W. 16th Street). Expect Rufus Wainright, Lenny Kaye, Steve Wynn and -- equal time for the scientists -- Dr. Joseph LeDoux, neuroscientist Daniela Schiller and PhD candidate Nina Galraith Curley.
4. Several Williamsburg galleries are having open-houses on Saturday (March 7) in conjunction with this week's Armory Show. The after-party at 213 N. 8th Street includes an open bar from 10 to 11 p.m.
5. Interpol bassist Carlos Dengler made a movie. His 26-minute short, My Friends Told Me About You, is screening April 17 to May 4 at Anonymous Gallery (329 Broome Street).
6. Grandmaster Flash released a new album today called The Bridge. Flash was a member Grandmaster Flash & The Furious Five, the first rap group to be admitted to the Rock & Roll Hall of Fame.