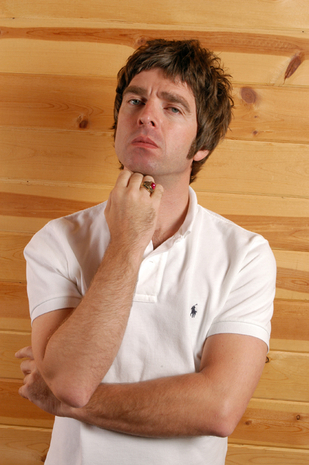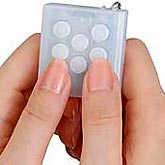 1. Oh, shut up! Oasis guitarist Noel Gallagher thinks it was a bad idea to have Jay-Z play this year's Glastonbury "rock" music festival. Gallagher told the BBC that choosing a rap artist as headliner was the reason tickets didn't sell out immediately and stated, "If it ain't broke, don't fix it."
2. A Japanese company has sold over two million bubble-wrap simulators. Called Eternal Poppety-Pop, the two-inch square hand-held device features ten buttons that, when pushed, create a sound similar to squeezing bubble-wrap. The price for driving your friends crazy? $8.
3. Interscope Records is going to start distributing Mark Ronson's four-year-old indie label Alido Records. The first LP under the deal will be DC's MC Wale. (via Billboard)
4. A sign on the door of Artichoke Pizza (328 E. 14 St.) explains why the East Village hot-spot is never open: "Please help us look for an apartment. We can't commute. Reward: a slice a day for a month. -Fran & Sal" (via Eater)
5. Is the art bubble bursting? The Wall Street Journal reports today that the amount of money owed to auction house Sotheby's by art buyers more than doubled to $835 million in 2007. "There seems to be a feeling that the art market will be affected by events in the real world, but for now it is acting like it won't be," a director of Gray Gallery tells the paper.
6. Jon Savage's book Teenage: The Prehistory of Youth Culture, 1875–1945 is now out in paperback.