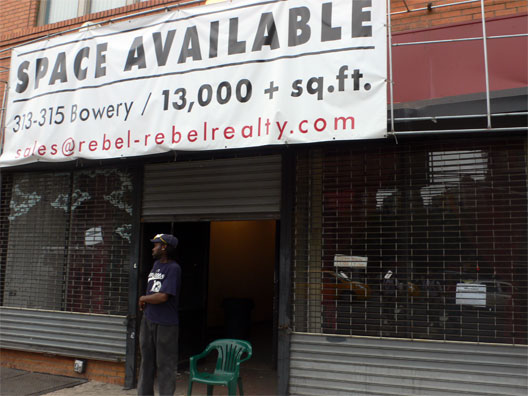 1. Here's what CBGB looks like today.
2. The New York City Landmarks Preservation Commission will hold a public hearing on October 30 at 1 Centre Street to consider East Village club Webster Hall for official landmark status.
3. Idolator spots Beastie Boy Mike D at buzz-band Black Kids concert: "wide-eyed and wizened and looking like a wrinkly hobbit, lost and frightened in Mordor."
4. Everyboby's talking about PAPERMAG bloggers The Cool Kids! Rolling Stone: "their fresh stripped-down sound definitely feels like it has a future." The New York Times: "they long to go back to 1988 with clever rhymes about subjects other than crime and raw sex."
5. Members of Squeeze, Stray Cats and The Alarm performed yesterday at Mount Everest base camp in what USA Today described as "the highest concert ever performed."
6. Tickets are still available for Justice tonite at Terminal 5 (610 West 56th St.)