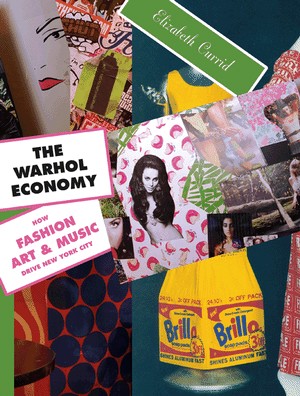 1. "Art and culture form a several billion dollar industry in New York City and if you tack on nightlife -- a $9 billion industry -- the impact of the culture economy rivals and even outperforms that of most other sectors," according to Elizabeth Currid author of The Warhol Economy.
2. Maxim Magazine says that New York is only the fourth best party city in the USA. Miami, Los Angeles and Atlanta ranked higher.
3. Record industry trade magazine Hits predicts that no album will sell more than 100,000 copies when Billboard announces the Top 100 tomorrow. DJs, however, are celebrating the news that sales of vinyl doubled in the UK last year.
4. Kenny Kenny tells us that Margaret Cho will be at his new night Sebastian at 27 W. 24th St. on Thursday night.
5. Nightlife legend Ian Schrager is suing somebody (stupid) for registering the web address www.schragerboutiquehotels.com.
6. The annual Winter Music Conference will take place from March 25 to 29, 2008, in the #1 party city (see # 2 above).