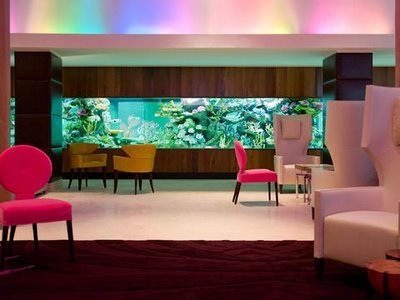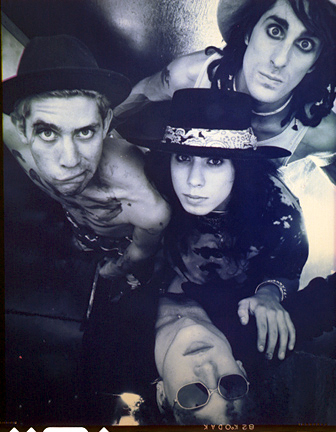 1. Several new nightclubs are opening in Miami just in time for Art Basel. A lounge called Louis (pictured above) opens this weekend in the Gansevoort South Hotel (2377 Collins) with 6,500 square feet of "Parisian regal palace" vibes and "progressive music." We hear that one of our favorite Miami promoters, Josh Menendez, is involved so we can't wait to check it out.
2. Over in Miami's Design District, The King is Dead (10 NE 40th St.) kicks things off with New York DJ Roxy Cottontail and DJ Contra, who just finished touring with Santogold.
3. And last but not least, The Fontainebleau Hotel has booked David Guetta to spin on November 29 in their new spot called LIV, which we're guessing is pronounced "54" rather than "live." They also have Tiesto booked on December 27 at $75 a head so maybe Miami is recession-proof after all.
4. Jane's Addiction is doing another (semi) secret show tomorrow (November 20) in L.A. The re-united original lineup is set to play at Silverlake's El Cid.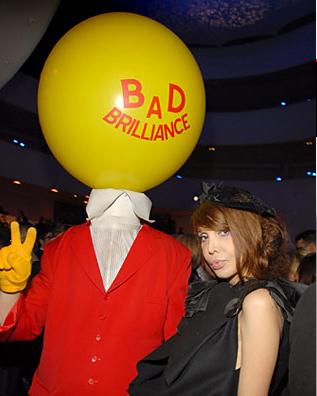 5. Nightlife Awards attendees were treated to several videos shot by balloon-headed NY performance artist Bad Brilliance (www.badbrilliance.com). He is currently touring with Girl Talk and doing... well, brilliant things to warm-up the crowds.
6. One more bit of Basel/Miami news: We now hear that the band performing for free on the beach on December 3 is Gang Gang Dance and The Gossip are appearing at the Raleigh the same night.