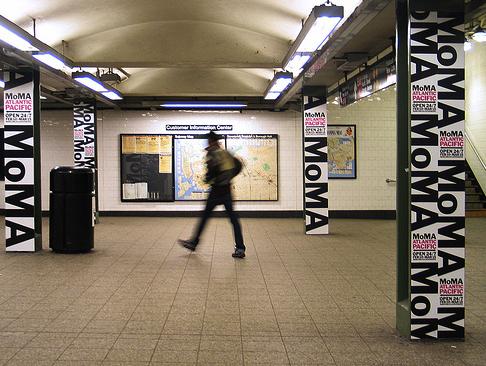 1. The Museum of Modern Art is opening an annex in a subway station. Starting tomorrow, February 10, the museum will debut MoMA Atlantic/Pacific in the subway station at Atlantic Avenue and Pacific Street in downtown Brooklyn. The temporary "museum" is open 24/7 until March 15.
2. Here's a photo of the TVCC Tower (foreground) in Beijing that was destroyed in a huge fire yesterday. The tower and the building behind it were designed by famed architect Rem Koolhaas.
3. The Hartford Courant covers the Grammys: "The duo from Wesleyan MGMT won a Grammy for best remix: or rather it went to Justice for his (sic) version of "Electric Feel."
4. Miami New Times observes that "hipster promoters" have taken over South Beach and that "bottle service is going the way of the dinosaur."
5. If you're starved for new music, listen to the Treasure Fingers remix of "I Left My Heart in Tokyo" by Mini Viva here.
6. National Geographic reports that researchers have discovered what might be the oldest human hair in a fossil of hyena poop.
Photo of Subway station from Flickr