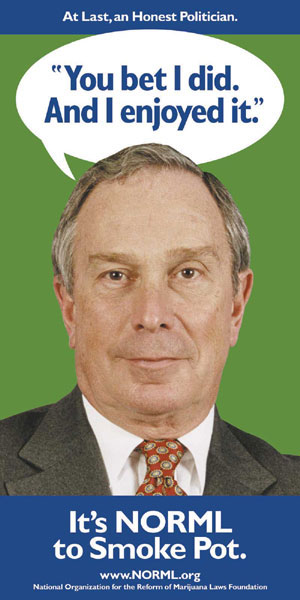 1. "You bet I did. And I enjoyed it." -- Mayor Bloomberg on his own marijuana use. Unfortunately he has no pity on us. 45,300 people were busted for weed in NYC from 1988 to 1997. From 1998 to 2007 the numbers shot up to 374,900. (via NY Times)
2. Get free tech support for your Etch-A-Sketch here.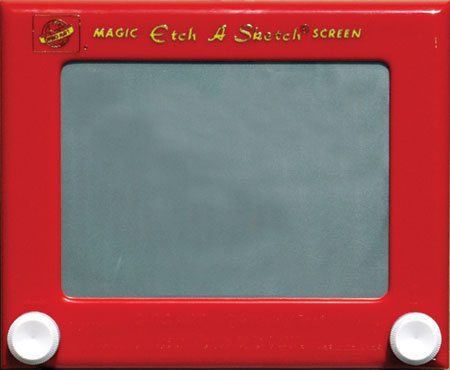 3. Interesting stuff from New York Observer interview with "nightlife" real estate agent Alex Picken:
-Terminal 5 pays $1 million per year rent and has a 25 year lease.
-The NoLita community board is "nuts."
-The Copacabana (34th Street version) was closed because of the planned Number 7 subway.
-Condos in the Limelight/Avalon would be forced to keep stained glass windows.
4. Great "mix tape" comprised entirely of Brooklyn bands here.
5. The RIAA sued 45-year-old single mother Tanya Anderson for stealing songs on the Internet and lost. Now she's after them in a $5 million class action law suit for "conspiracy to develop a litigation enterprise."
6. Gift suggestion for Frankenstein's mom: My Beating Heart pillow.