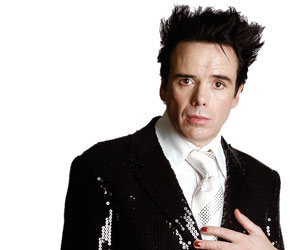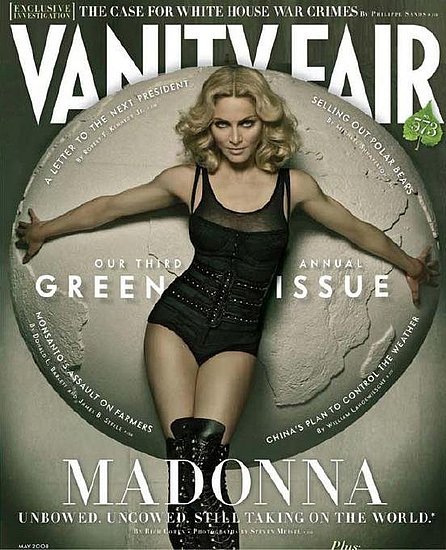 1. Though its release is still a month away, we are already feeling the marketing blitz for Madonna's new album Hard Candy (out April 29). Her documentary on Malawi is screening at the Tribeca Film Festival, she's on the cover of the new Vanity Fair and, according to UK paper The Telegraph, she has already sold most of the songs on her album to various worldwide advertisers including Fuji, Unilever and Vodafone. Vodaphone has apparently made a deal to make seven tracks available exclusively on their mobile phones one week before the album's official release.
2. Yes, we read Sebastian Horsley's unputdownable autobiography Dandy in the Underworld over the weekend and it does deserve all the hype. It's also timely, as we noted this morning that 17-year-old British actor Thomas Sangster has been chosen for the lead role in Steven Spielberg's film adaptation of Tintin, one of Mr. Horsley's fondest -- and most normal -- childhood memories: "I worshipped him. Tintin was for children who found Asterix too intellectual." No word yet on who will play Horsley in the film of Dandy.
3. It's hard to sell toilet paper without being... well, you know, gross. New Yorkers are currently debating the appropriateness of the new Cottonelle subway ad campaign that includes the headline: "We shine where the sun don't."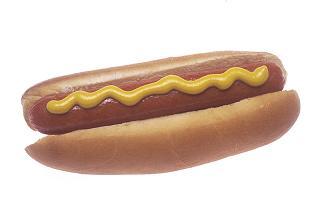 4. According to the Wall Street Journal, the best hot dog in New York is the $3.75 version available at the Shake Shack in Madison Square Park.
5. If your world still isn't "green" enough, you'll be happy to hear that the Discovery Network is launching a new channel on June 4 called Planet Green. Among the scheduled programs we spotted "Greensburg." It's the story of the rebuilding of a town in Kansas following a tornado and was produced by Leonardo DiCaprio.
6. I big shout-out to the NY Post's Media City column today. They say (and we agree): "Although certifiably edgy, PAPER still knows the value of the beautiful people, the subject of it's cover package. The magazine boasts some of the best production values of the hip set."