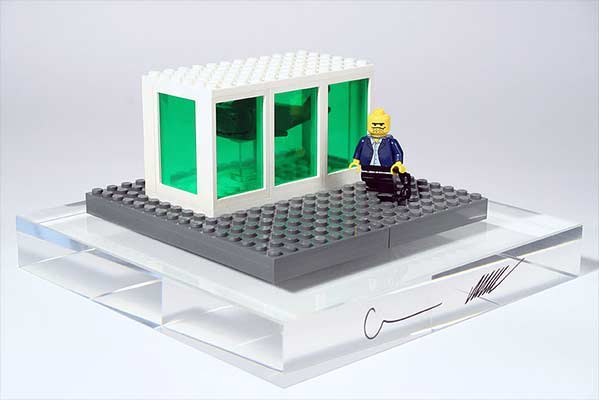 1. Great "Art Gallery" made from LEGOs here. Check out the
Damien Hirst! (Hat tip to Georgia@SONAR.)
2. A really, really big (and cool) urban/street/graf show called Work
To Do opens tonight at 112 Greene Street in SoHo (6-10 p.m.) with music by Afrika Bambaataa and the Soul Sonic Force. The exhibit was organized by the Combine, Royce Bannon and the Endless Love Crew and runs through April 16. Go here to learn tons of interesting facts about 112 Greene and it's place in hip-hop history.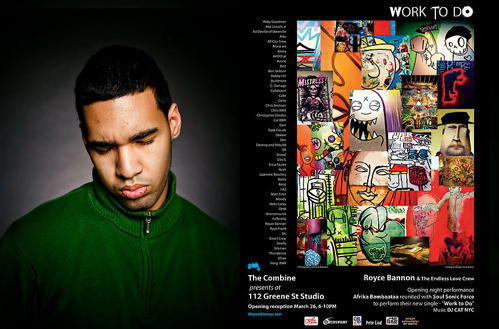 3. It's tax time, so in case you were wondering: "Can you still write
off a child as a deduction if they've been kidnapped?"
4. We love The Chap and their album Mega Breakfast. We know all the lyrics: "Hey mister cloner, clone another me." Guess what? They are going to be doing their first NYC shows this weekend at (le) Poisson Rouge on Friday and Cakeshop (alongside our other new obsession Deastro) on Saturday.
5. Here's the best explanation that we've read about what exactly is wrong with
our economy. Read it and weep.
6. Stop by Santos tonight for "HITS" with Miami Horror, Kingdom, Joee Irwin, Jason Pants, Jacques Renault and Justin Miller. $5 with rsvp to