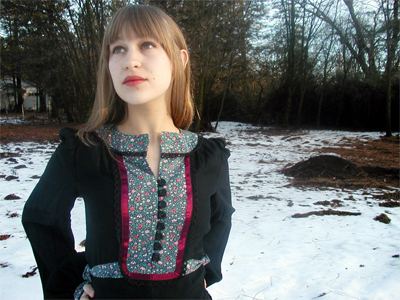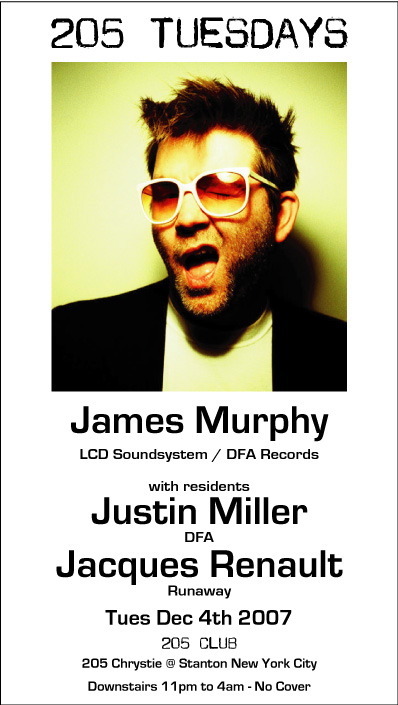 1. Joanna Newsom, one of our all-time favorite warblers, is joining forces with the hip cats over at the Brooklyn Philharmonic for a special one-night-only performance with Brooklyn Philharmonic musicians and music director Michael Christie on Feb. 1. They did a similar thing last year with Antony (of Antony and the Johnson's) and it was magical, just magical. Get your tickets now, cause this will sell out fast.
2. Tonight, James Murphy (he of LCD Soundsystem fame) takes to the decks at 205 with Nightlife Award-winner and former Beautiful Person Jacques Renault. S'gonna be hot.
3. All hail Cox!! Just got a press release that John C. Reilly, star of the upcoming Judd Apatow movie Walk Hard: The Dewey Cox Story, "will tour the country in character as his alter ego Dewey Cox, the mythic rock & roll icon whose music influenced a nation. Reilly will perform live as Dewey Cox with his band, The Hard Walkers, the scorching rock ensemble, for the year's most anticipated concert series, the "Cox Across America Tour." He'll be stopping by New York on Dec. 19th at the Knitting Factory.
4. OK, if you haven't seen the new Kid Sister video for "Pro Nails" feat. Kanye West yet -- Go. Now.
5. We reported a while ago that The Pierces would be making a special appearance at a deb ball on Gossip Girl tomorrow night. Here's a short preview for all you Debbie Debutantes out there! New York Mag reported that there's going to be a whole big choreographed dance number....!