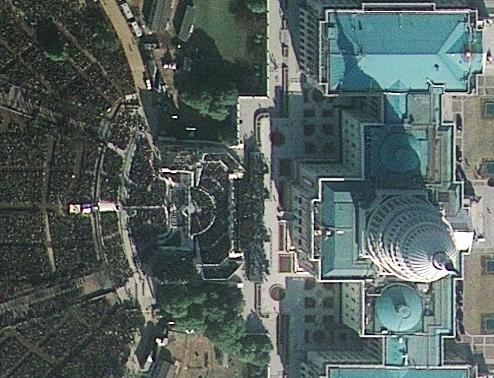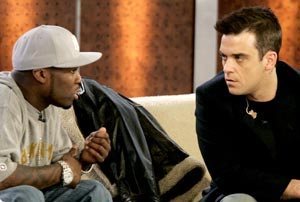 1. Here's what the inauguration looked like from outer space.
2. Matt & Kim are appearing tonight at the Music Hall of Williamsburg (66 N. Sixth Street). Their new album Grand came out on Tuesday. It's named after the street.
3. Strange colab #1: All Hip Hop reports that 50 Cent collaborated on a track with Robbie Williams for 50's upcoming album.
4. Strange colab #2: NME reports that Flea from the Red Hot Chili Peppers will play with the reunited '60s Brit band The Faces.
5. Go here if you want more Polaroid film.
6. Down By the Hipster investigates the opening of two new NYC nightclubs: Above Allen, in the Thompson LES Hotel and Woodson & Ford in the old Mr. Black space on Broadway.