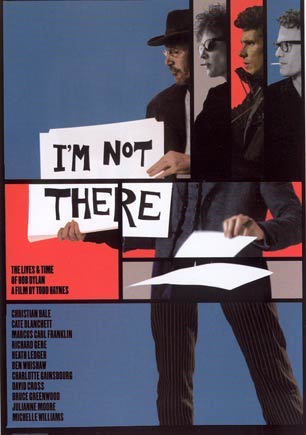 1. The cover story in this week's New York Times Magazine claims that the new Todd Haynes film I'm Not There is "not a Bob Dylan movie." Cate Blanchett, one of the six actors portraying Dylan in the film, tells the magazine that "I don't know that it does make sense," and Richard Gere finds the film "kind of cosmic." (via Editor and Publisher)
2. The Wall Street Journal sends a writer, unannounced, to the Gramercy Park Hotel and the Bowery Hotel. Besides spending a small fortune at both, she can't get into the bar at the Gramercy and slips on the floor of the bathroom at The Bowery ("The bruise was not pretty.")
3. DJ Danny Tenaglia is selling his "DJ Booth/Spaceship" for $25,000.
4. Another new club night starts next Thursday, October 11. This one, presented by Kenny Kenny and Josh, is called Sebastian, located at 27 West 24th and features Scissor Sister DJ Sammy Jo. Hosts include Amanda Lepore and Sophia Lamar.
5. Sony has introduced a new Cyber-shot camera that they claim can sense when people are smiling and then automatically shoots a picture.
6. In the just released list of the thousands of bands scheduled to play at this year's CMJ music festival we were intrigued by these numerally-monikered two: 1900 and 1990. As Alexis said, the 20th century is the new wolf!