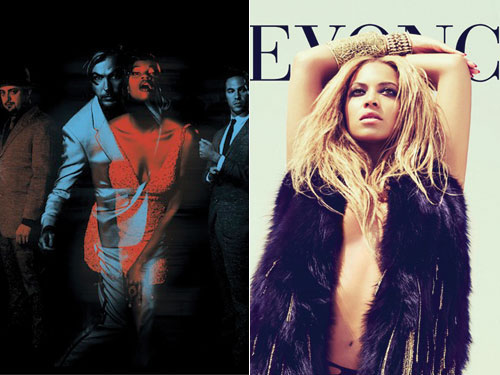 1. Don't miss this weekend's FREE
Summer Stage
concert in
Central Park
with
Fitz & the Tantrums
 on Saturday, June 25, 3 p.m.
The Giant Step
-produced show in Rumsey Playfield also stars
Lee Fields and the Expressions
,
King
and DJ
Rich Medina.
 Watch the F&T video for "Money Grabber"
here
.
2.
New York's 10 Recent Super Flop Restaurants
. The list includes
K! Pizzacone
(325 Fifth Avenue) which has morphed into location #8 for "Pizza Slice 99 Cents." [Eater]
3. While
Adele
recovers from laryngitis, her North American tour
has been re-scheduled
 and will now begin in Vancouver on August 9th. Unfortunately, the closest she'll get to NYC is Atlantic City on October 7th. [Sacbee]
4.
Why Supermarket Tomatoes Suck
. (The truth is revealed in
 Barry Estabrook
's new book
Tomatoland
.) [OneEarth]
5.
Listen
to the new single, "Psy-Chic," from
PAPER faves
SSION
. 
6. 
Stream all of Beyonce's 
4
. [AOL]
7. Giant Squid Attacks NYC Art Gallery!  Don't worry, it's only
a "sculptural installation"
 by the artist
David Zink Yi
. His first US solo exhibit opens at
Hauser & Wir
th
(32 East 69th Street) on June 29th and runs until July 30th.  In other Hauser & Wirth news, if you're in London before July 30th, be sure to check out "Picadilly Community Center" (196a Picadilly, London), the incredible "fully-functioning" installation by the Swiss artist
Christoph Buchel
in Hauser & Wirth's UK space.