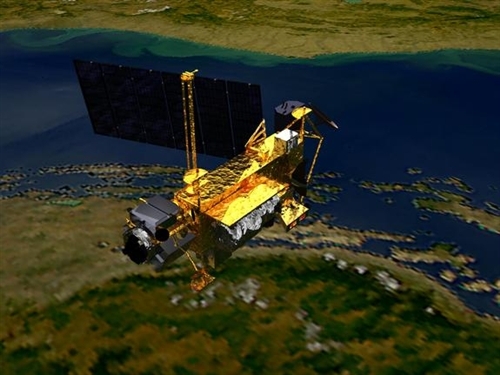 1. If
NASA
knows exactly where and when their dead satellite
is going to fall today
, they're not telling because too many people would go to the location and...squish. [NYT]
2. The annual
DUMBO Arts Festival
starts today, September 23, and runs thru Sunday.  Expect hundreds of open studios, galleries, concerts, dancers and "urban birdhouses."
Here
's all the details.
3. A huge private collection of
Swatch
watches
is being sold in Hong Kong
on November 24.  The 4,350 watches were collected by Peter and Linda Blum. Philips de Pury) Meanwhile,
Ke$ha
designed a line of watches for Baby G
. They're all square because the singer "hates circles." [Phillips de Pury, Billboard]
4. Rap pioneers
The Sugarhill Gang
are working on a new album
. [All Hip Hop]
5. The (seasonal?) closing party of
Ete d'Amour
at the Standard Hotel (444 West 13th Street) is this Sunday, September 25, with DJs
Justin Miller
,
Marcus Marr
and
Pretty Paul
.
6. Scottish band
Mogwai
are playing Webster Hall (125 East 11th Street) on Monday, September 26, and Tuesday.
The Rapture
play there tonight.

7. Here's
a fabulously sarcastic letter
Nirvana sent out to fans before the release of
Nevermind
, which has its 20th anniversary this weekend. Meanwhile, MTVHive marked the album's 20th by having
a psychic channel Kurt Cobain
. [Buzzfeed, MTVHive]