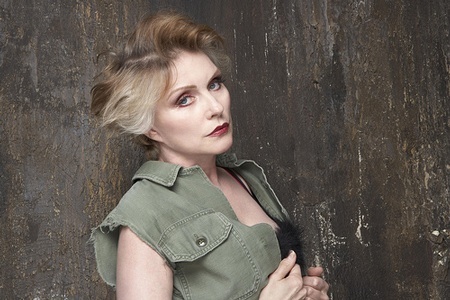 1. If you don't have a driver's license, you can't see Girl Talk. The KIA car company is hosting his show in New York City on October 25, but you have to test drive one of their cars to score free tickets.
2. We can't wait to see Downtown Calling. The documentary about NYC's "fertile music and art subculture" in the late 70's is having its world premiere at the Austin Film Festival on October 24. The film is narrated by Deborah Harry and includes interviews with Fab 5 Freddy, Nelson George, the late DJ AM and more.
3. If you love Perez Hilton, do not read this.
4. Donovan Leitch wrote a book. The musician (Nancy Boy)/actor (I Shot Andy Warhol) teamed with C. Allbriton Taylor of The Dandy Warhols and illustrator Jim Rugg on a graphic novel One Model Nation. It's out next week from Image Comics.
5. Michael Jackson's This Is It has already sold out over 1,600 screenings. The 112-minute film opens October 28 and Sony is shipping 8,500 prints to over 75 countries. (via Billboard)
6. You can now eat at the Ace Hotel New York (20 West 29th Street), but not at the Breslin. This week the hotel started serving breakfast plus an all-day and all-night menu in their lobby and rooms. If you buy one of their "Flatiron" cocktails, they will donate one dollar to the Madison Square Park Conservancy.