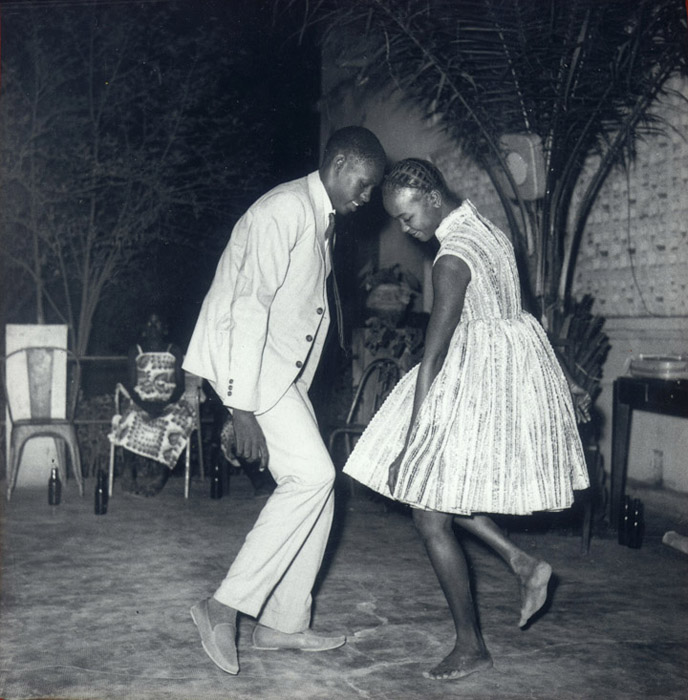 1.
"Art in the Streets,"
the controversial MoCA
exhibition
in L.A., has already drawn 112,581 visitors at $10 a pop and
attendance
is one of the highest in the museum's history.  The show closes on August 8, with still no word on a possible location for a New York City edition.
2. Daytime hotel rooftop parties must be this summer's new trend. Following the
Standard Hotel
's "Select Summer Fridays,"
The Maritime Hotel
(88 Ninth Avenue) is launching a Summer Saturdays beer garden in their cabanas starting tomorrow, July 2, 11 a.m. to 9 p.m. with music
by Pete Suzuki.
3. The average US adult having a July 4th cookout
will spend $61.16 this year
.
4.
Manhattan Community Board 3
has denied
the liquor license application for
Todd P and Phil Hartman
's proposed music venue,
The Piney Woods
, in the former Mo Pitkin's space on Avenue A.
5. Be sure to check out the latest exhibit of photos by
Malick Sidibe
at the
Jack Shainman
Gallery
(513 West 20th Street).  It opens today and runs until August 5.  The native of Bamako, Mali, shot an incredible swimsuit fashion spread for PAPER back in 1998.
6.
Drowning fish
?
7.
Kate Middleton's Canada Day hat
-- yay or nay?
Pictured above: Malick Sidibe's "Nuit de Noel (Happy Club)," 1963