Eight Items or Less: Brooks Brothers Does Mad Men and Rhea Does N.E.R.D.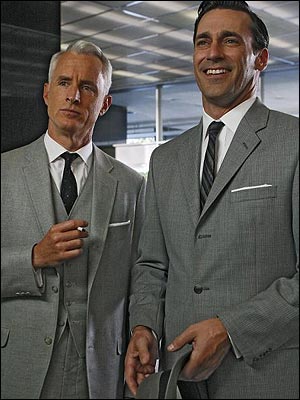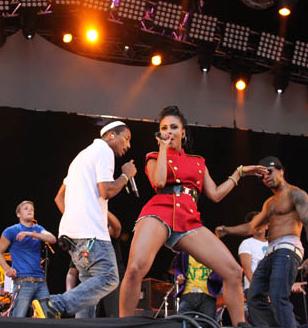 1. Gene Simmons is proud of his Kiss Army: "Jagger and (Jimmy) Page or anybody out there would give their left nut to have Kiss fans. What are you going to do, tattoo Michael Jackson on your ass?" (via Billboard)
3. Please go to the bathroom before boarding your plane. A Japanese airline is requesting that passengers relieve themselves on land to reduce carbon emissions. (via Daily Mail)
4. N.E.R.D performed at the W Hotel in South Beach over the weekend with new group member Rhea, a 25-year-old Canadian/Guyanese singer.
5. Brooks Brothers (346 Madison Avenue) is making a Mad Men edition suit. Wear one to your job interview at Sterling Cooper.
6. See how the recession is effecting rap music here. (via The Daily Show)