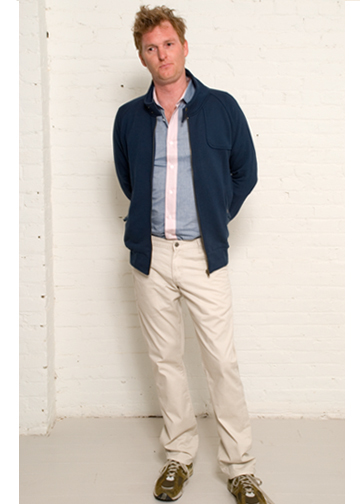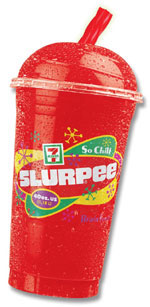 1. We were just browsing through Built By Wendy's online shop, when we were like, "is that... could it be... is it??" and then were like, "it is! it's Bobby Tisdale!" Bobby Tisdale is one of our favorite stand-up comics (if you've never seen him do his thing, go see him!), and has joined the ranks of former BBW models Robin Tunney and David Cross. He actually looks kind of dashing!
2. Remember how Converse commissioned Pharrell, Julian Casablancas and Santogold to collaborate on a song called "My Drive Thru" and it was pretty awesome? Well the whole thing just got a little awesomer with the release of this animated music video. Check it out -- it's streaming at converse.com.
3. Exciting news: This Friday, 7-Eleven stores are celebrating their 81st birthday by giving customers a free Slurpee. On the same day, they'll be introducing the first Slurpee energy drink, Black Ice. Apparently, the drink is black, which is kind of creepy.
4. According to NME.com, Albert Hammond Jr. went on the record saying that The Strokes are "definitely figuring out something to do for 2009."
5. On July 16 at 7 p.m., James Frey and Terry Richardson will be chatting with John McWhinnie at The Strand about their new collab, Wives, Wheels, Weapons. The book takes three stories from Frey's recently released (and much praised) Bright Shiny Morning and pairs them with photographs by Terry Richardson.