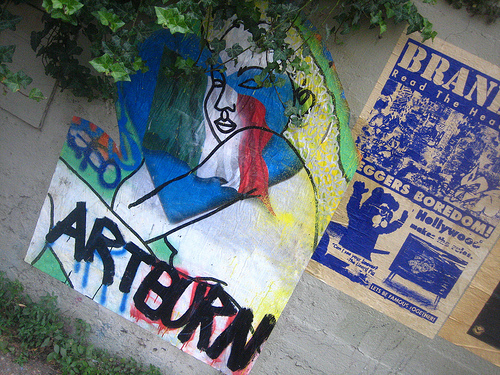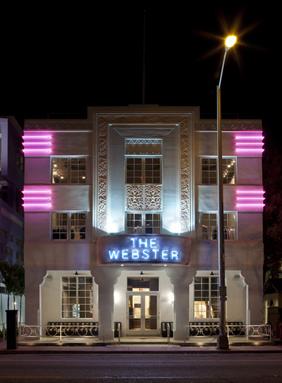 1. Following their move uptown for Halloween,
The Box
(189 Chrystie Street) is venturing south to Miami for another pop-up during
Art Basel
.  They are planning two shows a night (the first with dinner) from December 3rd to the 5th at
Nikki Beach
(One Ocean Drive).  Tickets are available
here
, but they're not cheap.
2. NYC promoters Giant Step and Svedka vodka are hosting Chicago recording artist Kid Sister -- her debut album Ultraviolet was released last week -- with one of Miami's best DJs, Induce, at the Delano on Friday night, December 4.
3. When New York magazine claimed that the Sex Pistols were playing a concert on the beach in Miami next week, we think they meant the band's original bassist Glen Matlock who is scheduled to perform at "We Rock the Arts," an event hosted by former NYC cab driver turned real estate mogul David Edelstein at his W South Beach hotel on Saturday, December 5.
4.
The Bruce High Quality Foundation
, having just appeared with a stirring cover version of George Michael's "Father Figure" during
Performa 09
, are also heading to Miami for a show hosted by
Vito Schnabel
called "Happy Endings" at the W South Beach from December 2 - 5.
5.  Don't miss
"Art Burn: The Most Combustible Art Show in the World."
 It will last only one day, Thursday, December 3 from 1 p.m. until sunset when all of the 40 works will be burned.  Nothing is for sale.  The location is a secret, but go
here
for updates.
6. The fab new South Beach boutique (and Caviar Kaspia outlet) The Webster (919 Collins Avenue) is the sight of several events next week including an exhibit curated by Art Nexus, a "tire swing" exhibition by Aaron Young, the exclusive launch of Jeff Koons's Ikepod watch, a Pucci trunkshow and a cocktail party for Viktor & Rolf.
7. Art Basel/ Miami is hosting several "salons," conversations and artist talks in the center of the Miami Beach Convention Center (19th Street and Washington Avenue) including Shepard Fairey at 4 p.m. on December 3, Fred Tomaselli at 3 p.m. on December 4 and Ryan McGinley at 6 p.m. on December 5th.  Fairey is also unveiling a new mural called "The Public Works" at a reception on Wednesday from 10 a.m. to noon at 2700 NW 2nd Avenue in downtown Miami.
8.  On Friday, December 4, the winners of "Dawntown" an international design competition for Miami's Metromover public transport system, will be announced at The Marquis Tower (1100 Biscayne Blvd.)  Judges include Terry Riley and Mera Rubell.