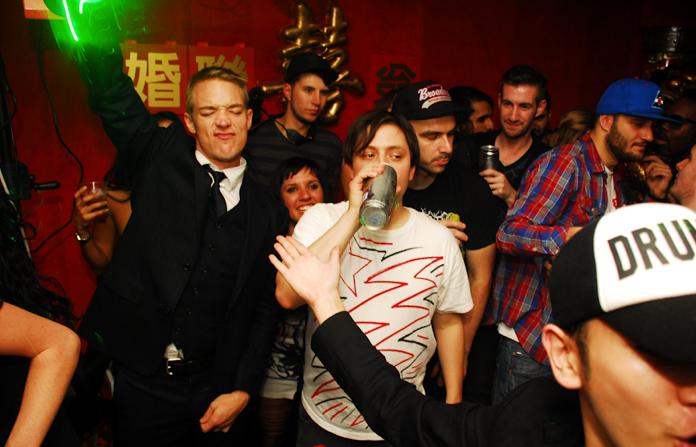 1. One of our favorite music venues isn't open every night and that's probably why it's so cool. 88 Palace (88 East Broadway at Forsyth) is actually a dim sum parlor that periodically hosts Flashing Lights partiesm but this week they're open for several CMJ-related events. There's a Noise Problem showcase tonight (October 22) and a Meanred showcase tomorrow co-curated by Famous Friends. Here's a video of a recent 88 Palace party.
2. Fans of Public Enemy have already pledged over $50,000 toward the recording of the group's next album via the website SellaBand.
3. Artist Terence Koh is presenting a big multimedia performance piece on Saturday, November 7, at 9:30 p.m. at the Brooklyn Museum of Art. Admission is free. Koh recently produced an opera in Paris called Adansonias.
4. The New York Times' "Moment" blog observes "what designers wear" and they see "schlubbiness."
5. You can play these video games at work and nobody will notice. (But don't blame us if you get caught.)
6. The worlds eeriest abandoned places.
Photo of Flashing Lights party at 88 Palace via The HiFi Cartel