Ebony's "Family Issue(s)" Cover is Incredible
The new issue of Ebony looks quite powerful, taking on the issue of black families head-on through a striking cover image depicting the shattering of the Huxtable family, stars of The Cosby Show -- the members of which are certainly less powerful positive role models after the recent publicity surrounding Cosby's history of rape.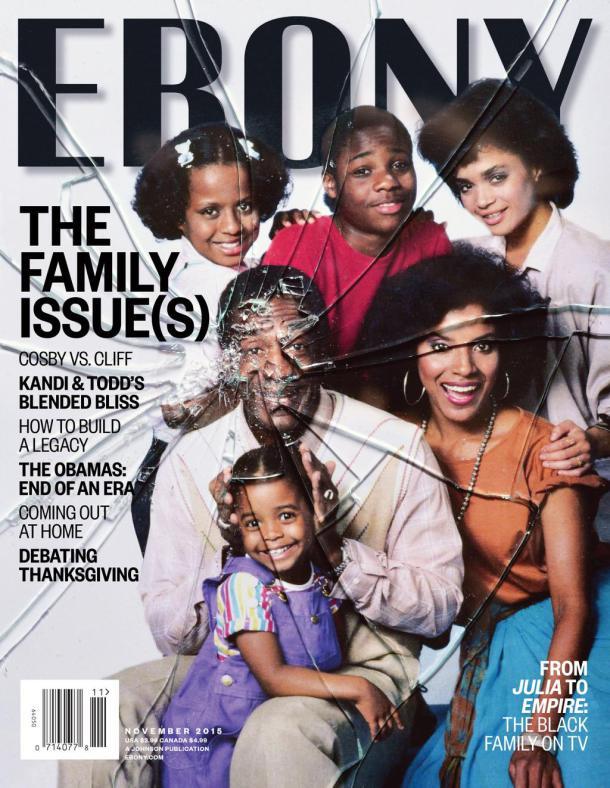 The image is really powerful -- without getting too deep into the significance of it here, it seems like enough to say that something really is broken, and a conversation about how to fix that thing (or whether it's worth fixing at all) might start in the pages of the magazine. Read the full cover story here, and read Ta-Nehisi Coates' Atlantic story on the black family here.