Early John Carpenter Thriller!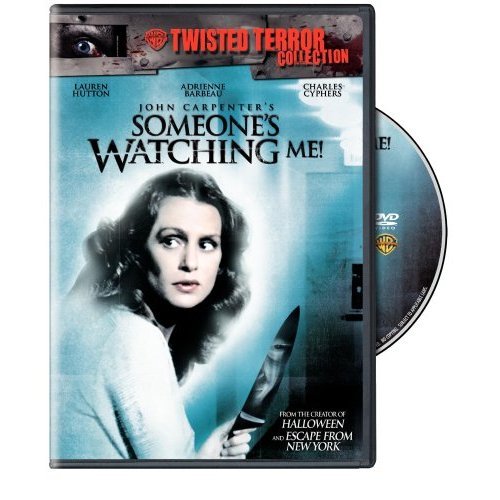 Treated myself to the Twister Terror Collection from Warner Brothers -- a great box set which includes Dr. Giggles starring Larry Drake as a loony surgeon; From Beyond the Grave, five tales of terror starring such greats as Peter Cushing and Diana Dors; an early Oliver Stone film The Hand with Michael Caine possessed by his severed hand; Eyes of a Stranger about a serial killer tormenting a blind girl with Lauren Tewes and Jennifer Jason Leigh; Wes Craven's Deadly Friend about a teenage boy who creates a pretty killer robot; and the one I really was dying for: Someone's Watching Me, an early made-for-TV thriller by John Carpenter before he directed Halloween.
The movie stars Lauren Hutton who moves to a high rise in L.A. and is stalked by a high-tech wizard peeping tom who spies on her from an opposite building, bugs her apartment, calls her repeatedly and all around terrorizes her. Adrienne Barbeau is great as her lesbian pal. I remember watching this on television and it was incredibly suspenseful -- there are great camera movements and shock surprises that were a good warm up for Halloween.