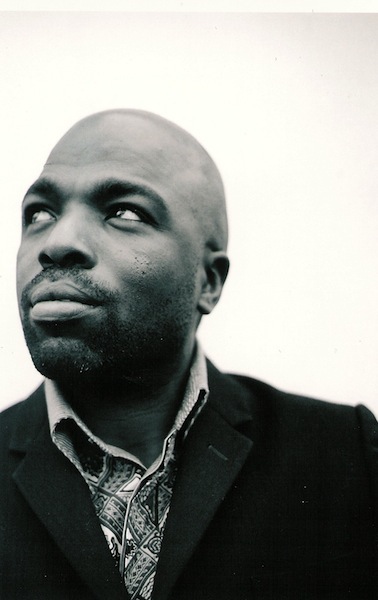 Known for his swoon-worthy prints, London-by-way-of-Nigeria designer
Duro Olowu
brings his eclectic sensibility to New York with
Material
, an art show-cum-pop-up shop featuring his own designs "languidly installed" amid vintage photographs by
Malian photographer
Hamidou Maiga
, woven canvases by
New York artist
Tony Cox
and ceramics by
Mat Merkel Hess
, among others. A true cosmopolite, Olowu has long imagined "a world where there was great fusion and acceptance and a very unselfish sharing of ideas and beautiful things."  With such a painstakingly curated show, we think Olowu manages to create a miniature version of the world he seeks.  Olowu chatted with PAPERMAG about his new show, why beauty and creativity are universal and how globalization can still preserve individual cultures and identities.
Tell us about the show -- is there a theme that unites all of the pieces on display?
It seems like an assemblage of things put together.
It's great that you used the word assemblage because that's the word I use all the time and people think I'm crazy!  Short of being called a hoarder, which I'm not, that's really what it is.  You hit the nail on the head. Basically it is an assemblage of things that I love, things that inspire me, people whose work I love and have always been inspired by and also featuring bits of my collection and just things.  The thread running through it is about a new way of seeing things. In my world, especially in fashion, things are really put into boxes.  I have always been hard pressed to pick up one thing because I live in a world that is full of so many things, both inspiring and enlightening.  In a way, that's what my store in London is, it's a kind of assemblage of things that give light to the clothes. If I had a store in New York, this is what it would look like.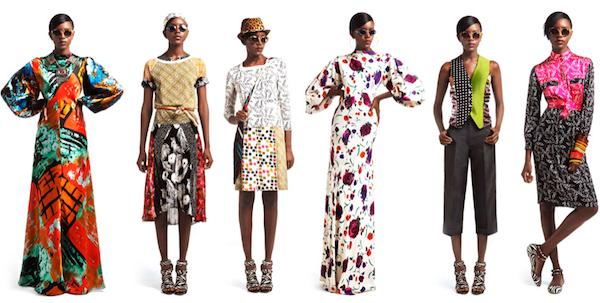 Above: Looks from Olowu's S/S/ '11 show.
It almost reminds me of an interactive, three-dimensional "mood board." 
Absolutely.  And it's not just a mood -- the other thing that I feel grateful about is the fact that here I am [and] it's an open-door thing. It's not for the art crowd, it's not for the fashion crowd, it's for anyone who wants to see things in a new way. Americans are a very supportive fashion world for me and I've had a lot of success in America with my work.  Beauty is universal and that thread runs through but it's not all beauty just for the sake of being beautiful. I respect workmanship, I respect effort and thought and I think whether you're looking at a dress or a photograph, a cushion, a chair that's beautifully designed, that comes through. 
Do you think this show, given its international scope, reflects your own international background?
Yes, absolutely. It's a very international aesthetic. I always feel that when you look at the work of writers you admire --for example, I admire
James Baldwin
, I love
Hemingway
, I love
Chinua Achebe
-- I even love
Shakespeare
in a funny way! -- they have a very international [aesthetic]. 
Dickens
was international!  Whether you read
Vanity Fair
, you'd be transported back-and-forth. And I think that in the world we live in now, more so that's the case.  I was very lucky because this is how I was raised. 
And I have this subconscious idea of how everyone that's creative, whatever they're doing, somehow thinks the same way.  Take aside what they want to achieve, prestige-wise, the process is very similar, which is why when you get an artisan that might be baking cakes or a shoemaker or designer or painter together, they have something to talk about.  When you get a good writer, journalist or cinematographer together, they have something to talk about.  I think that's been my experience in the world and I know that [is the case] in New York.  I'm very fortunate [that] I spend so much time there because my wife [Thelma Golden] is a New Yorker.  I feel that vibe a lot in New York, I really do.  It always reminds me of when I used to be a kid looking at
Interview
magazine and even early issues of
PAPER
when I was much younger.  I used to always imagine this world where there was a great fusion and acceptance and a very unselfish sharing [of] ideas and beautiful things.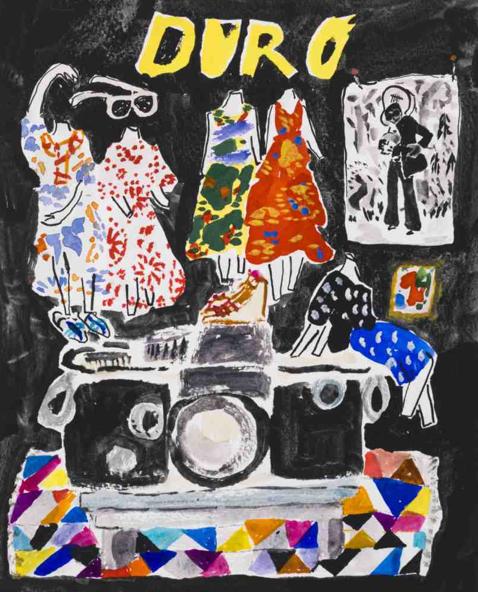 Globalization is often pegged as a bad thing because it gets rid of individual cultures. On the flip-side, however, it could also mean having a mix of cultures side-by-side, which it seems like you're doing.
Absolutely. When you're confident of your heritage, people can accept anything.  A lot of racism or ridiculous ideas that exist in the world stem from a fear of one's own self.  And without sounding arrogant, my Nigerian-Jamaican heritage is [something] I'm very aware of and very proud of. I went to school and lived in England for a long time so I have that side of me and now I have that American/New York lifestyle, which 30 years ago, I used to dream about, having access to that New York City scene so it's come full circle.
When I started my label, some people didn't get it because they were looking for the obvious but actually the buying public rushed out and got it because they [understood] it.  That was a real thing for me. The whole idea is that everyone, wherever you're from, if you are in the creative world, has ideas about everything -- whatever [the] culture.  There are ways of absorbing and assimilating but it needs to be done in a really respectful way.  I don't like clichés. I don't like, for instance, [the idea that] Breton stripes mean French and a mask means somewhere in Africa. It's boring. People are a lot more sophisticated and I think this is taken for granted but I think the world we live in now with bloggers especially [is more sophisticated].  I'm terrible on the internet but once in a while my assistant will show me a Google alert and you see these bloggers and you think, "Oh my god, I wish this person had a shop!  I've been looking for something like this for ages!" 
What is the range of price points at Material since everything is for sale?
The things in the show start from $30-$35 and they go up to a huge
Laurie Simmons
[piece] -- the largest picture Laurie Simmons has ever done called
Magnum Opus
, which is incredible, surreal. I have
Maria Pergay
. It's a real variation. But just because there's something in the store you can't buy, there are other things you can buy [and] these things just add to the experience. 
I
can't buy a $100,000 painting! 
Juergen Teller
,
Glenn Ligon, Carlo Mollino, Hamidou Maiga, Laurie Simmons
, West African textiles...when have these things ever been in the same room? What I hope people get out of this is a fulfillment of an idea of things that are off-beat actually sitting quite nicely next to each other.  And also, the clothes that are featured in this -- people get to see the clothes a lot more close up than they would have ordinarily.  It's only happening because of what you said: this is an assemblage. It's a 21st century view of how to see things.
Material runs from February 9 through March 4 and is located at Salon 94 Freemans, 1 Freeman Alley, New York
.
Below: A PAPERTV interview with Mr. Mickey and Olowu at the designer's S/S '12 presentation.