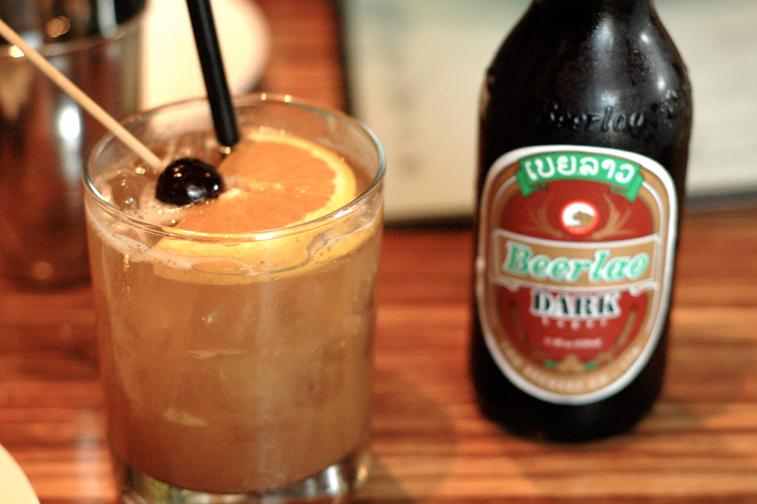 The New York phenomenon of glorifying street food, namely that of the Asian persuasion, isn't terribly new, but it is growing, and along with it, a love for cocktails laden with all sorts of quirky ingredients (Tang, vinegar, chiles and smoked cherry Coke). Loving the heat and the grease, I've made my way around to quite a few of them (and actually worked in one of them as well) bowling through noodles, fried rice, and long beans. No meal at these peppercorn-spiked marathons should be without a cold drink to refresh the palate and reverse the burning magic of Szechuan peppercorns. Here are five favorites:
5. At the newly opened
Mission Chinese Food
(which
you can read about
in our May issue), nearly everything is delightfully mouth tingling, which means bubbly cocktails are a good bet. Do
the Great Northern,
a mix of shochu, grapefruit, yuzu and sparkling wine, to calm the fire of the chile-rubbed pastrami you just shoveled in the trap (because there's no other way to eat Mission's dishes).
Tamarind Whiskey Sour photo by Flickr user Intrepidation