Highly esteemed gossip site Hollywood Life is continuing to bang that Drake/Taylor Swift love drum, upping the anty with the gorgeously terrible item that Drizzy has been showering Taylor's two cats--cherubic Scottish Folds Meredith and Olivia--with presents.
It's been rumored that the pair have been dating, and even recording music together, but for now, it's all about cats.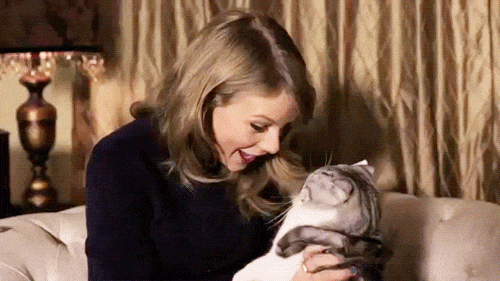 The report, which bludgeons us into a viscous, saccharine pulp, includes spectacular quotes like this:
Drake knows the way to Taylor's heart and he's going for it in a big way. He stopped in PetCo and went buck wild on cat accessories for Taylor. He went all out.


And this:
He's also preparing to send her this sick designer bag that she can put her cats in when she's traveling.
And...
He knows how much she adores her cats and Drake wants her to know that he adores her just as much.
Good, good.
Cats.

Header photo via BFA