Watch Drake's New Video For "Sneakin'" Featuring 21 Savage
Aubrey Graham, rapper, teen heartthrob, and #1 spoiler of Taylor Swift's cats, has released the new grainy, slightly menacing video one of his newer tracks "Sneakin'," featuring 21 Savage.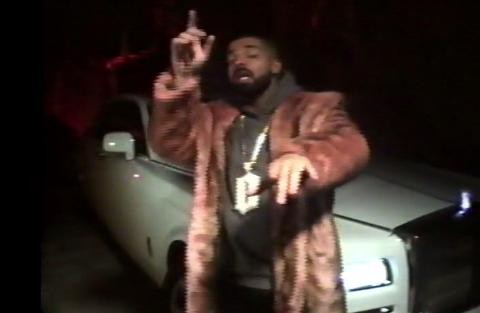 The video--which looks like it was filmed with that Camcorder iPhone app--features the two MCs as they galavant with various women around a porny, outdoor cave-pool, show off their assorted bling and cars. "Sneakin'" is off Drake's upcoming collection More Life.
Watch below.