Ellen DeGeneres worked her warlock powers to conjure Drake AND Jared Leto, 2/4 of the 4 Horsemen of the Fuccboi-pocalypse, on her talk show, and the three embarked on a saucy game of Never Have I Ever.
The daytime empress gets the actor/musicians to admit to some juicy details, like getting their fuck on with fans on tour (Ellen admits to that, too!)...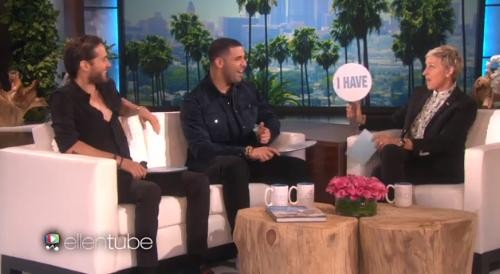 ...sending dick pics...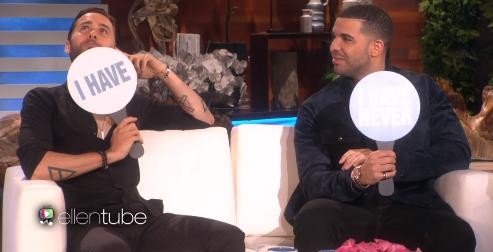 ...tongue-massages with someone twice their own age...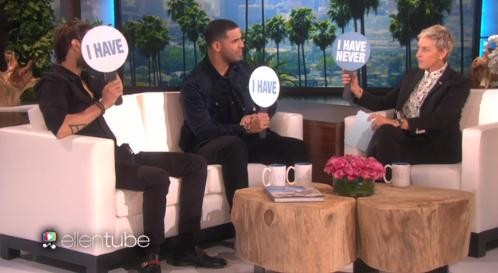 ...and getting a good ol' body wax.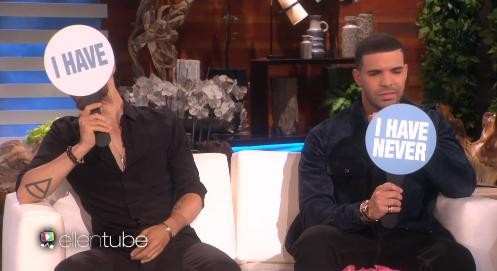 Watch below.