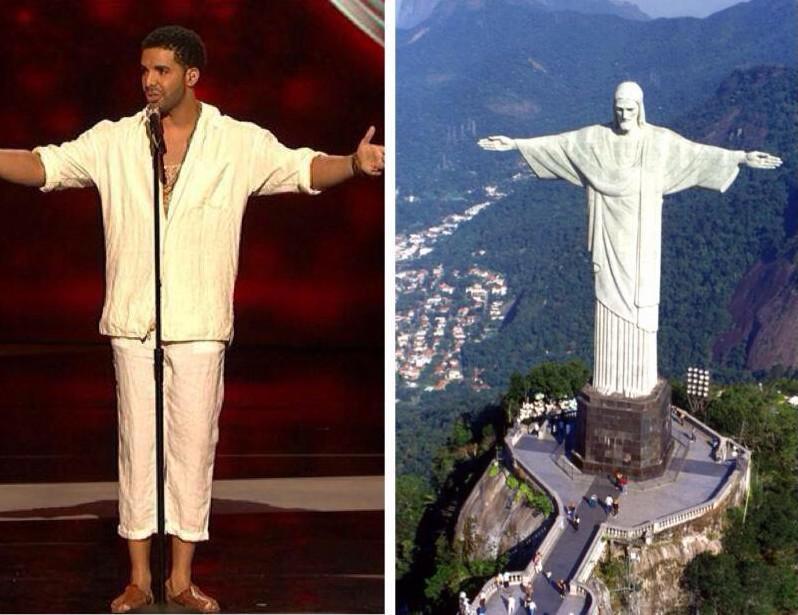 In anticipation of his new web reign via a cable sports award show,
Drake told reporters
, "Our goal is obviously the night of the ESPYs to completely take over the Internet, for everything that we do to go viral and for people to enjoy days or weeks afterwards."
With the ESPYs premiering last night, we're officially on day one of total Drake domination. So far, all seem happy under their new supreme ruler but it's no secret that the Internet loves the sensitive rapper as much as they love to poke fun at him. Lost and befallen, the Internet needed a leader and Jesus Drake answered that call.
Take it away, Internet:
This is exactly how @Drake sees himself when he looks in the mirror... #ESPYs pic.twitter.com/ItWujXs75e

-- Elite Daily (@EliteDaily) July 17, 2014


Why Drake look like he bout to drop the hottest sermon of 2014? pic.twitter.com/QgAuPSSq2z #ESPYS2014

-- THE BAD GUY (@FisherDaGawd) July 17, 2014


Drake look like he bout to turn water into wine 😂 pic.twitter.com/VzokNFXnH8

-- lil boosie (@Iilboosie) July 17, 2014