And so we've arrived at the final lap: Rolaskatoxxx and a lovable weirdo elbow it out to see who snatches the trophy (and crown & scepter by Fierce Drag Jewels) and enters the Drag Race Hall of Fame—i.e., that liminal space Chad Michaels is trapped in with a feather duster during the opening titles. Will it be Alaska? The workhorse queen who auditioned every season, was the First Lady of Drag during Sharon Needles' reign only to come in second to a fresh faced fan favorite during her season (remind you of someone?). Or will it be Katya? The Pride of Russia via Worcester, MA whose self-defeating neurosis finally took a back seat to her many other wacky personalities and stole the hearts of loyal watchers across the globe. Or perhaps Detox? With an arsenal of looks dripping in major-ness, she owned the MainStage and truly brought it to us every runway. And finally Roxxxy: The thick & juicy queen-that-could, with the lasting power of a contoured cockroach and more bankable good will than Liza at the Palace. But to understand where we are, we must look back from whence we came. Was Ginger Minge even on this season? What the hell was Phi Phi on? And more recently, in what world is Alyssa Edwards sent packing while Miss R shantay's into the final four? The meandering tale of Drag Race All Stars 2 will no doubt be further unpacked at the reunion special in two weeks (Oct. 27). But for now the business at hand is crowning a winner and it's quite the lead-up, with raps, melt-downs, Hot Carls, and no shortage of chair-ography. Herewith the highs and lows of the grand finale:
Face Crack of Face Cracks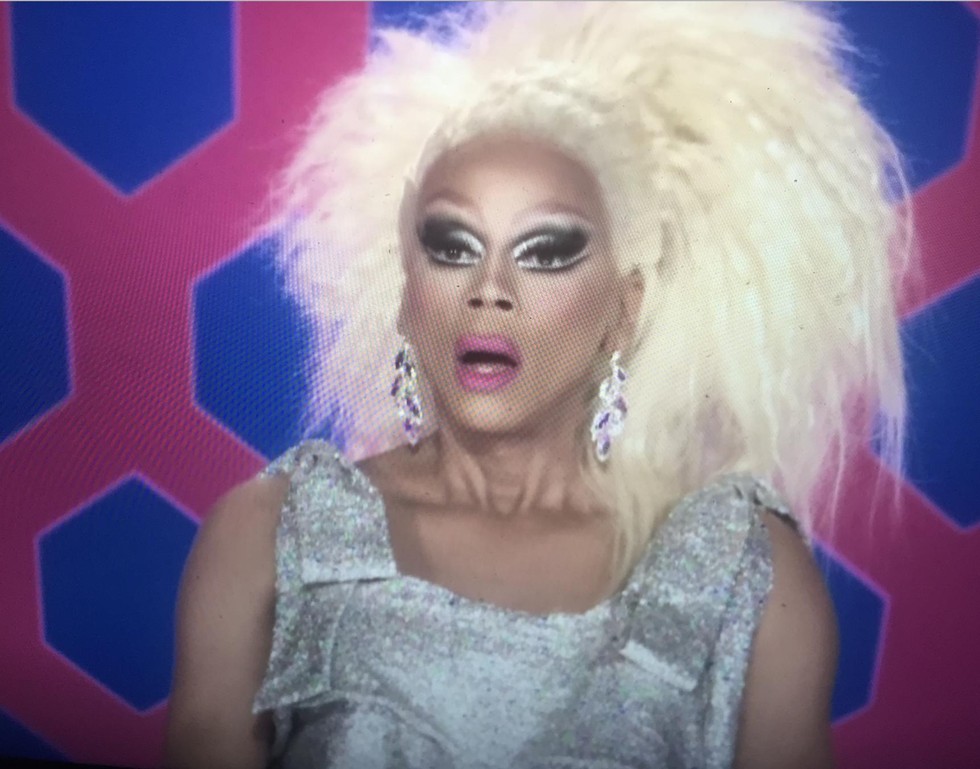 As the episode begins we must relive the trauma of Alyssa Edwards' (second) elimination of the previous week. Even Ru's reaction was one of utter shock, with a gasp of disbelief that is still echoing through the LogoTV studios, which leads me to believe these lipstick purges are totally authentic and the swift hammer of queen on queen justice is real to the last smear. But as the burden of memory is not a practical one, we sashay forward and bid farewell to Alyssa, a lovely fourth runner-up….but still wtf.
Cha Cha Bitch Returns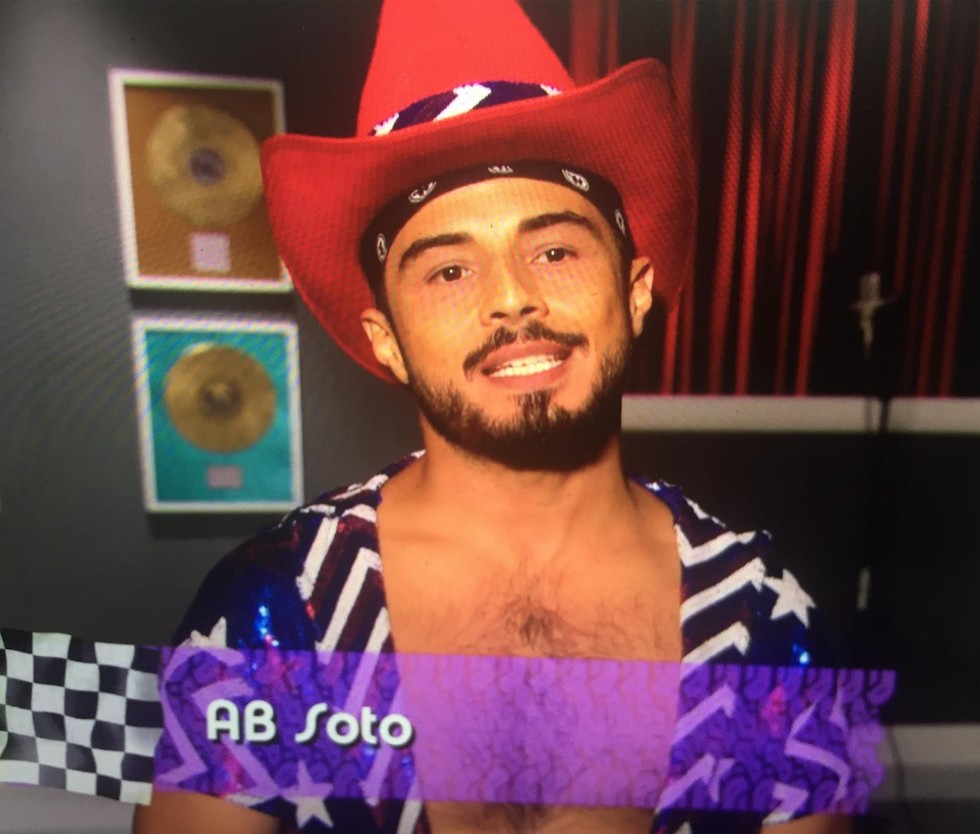 Oh, remember AB Soto from a mini challenge in season 8? Well he's back to record raps with the girls to lay over Rupaul's new track "Read U Wrote U" for the finale performance. Quite the tall order given that I wouldn't peg any of these (white) queens as necessarily adept rhyme spitters, but here we are. And it was nice to see AB giving us his signature glam Gay-vel Knievel look.
Katya x Гоша Рубчинский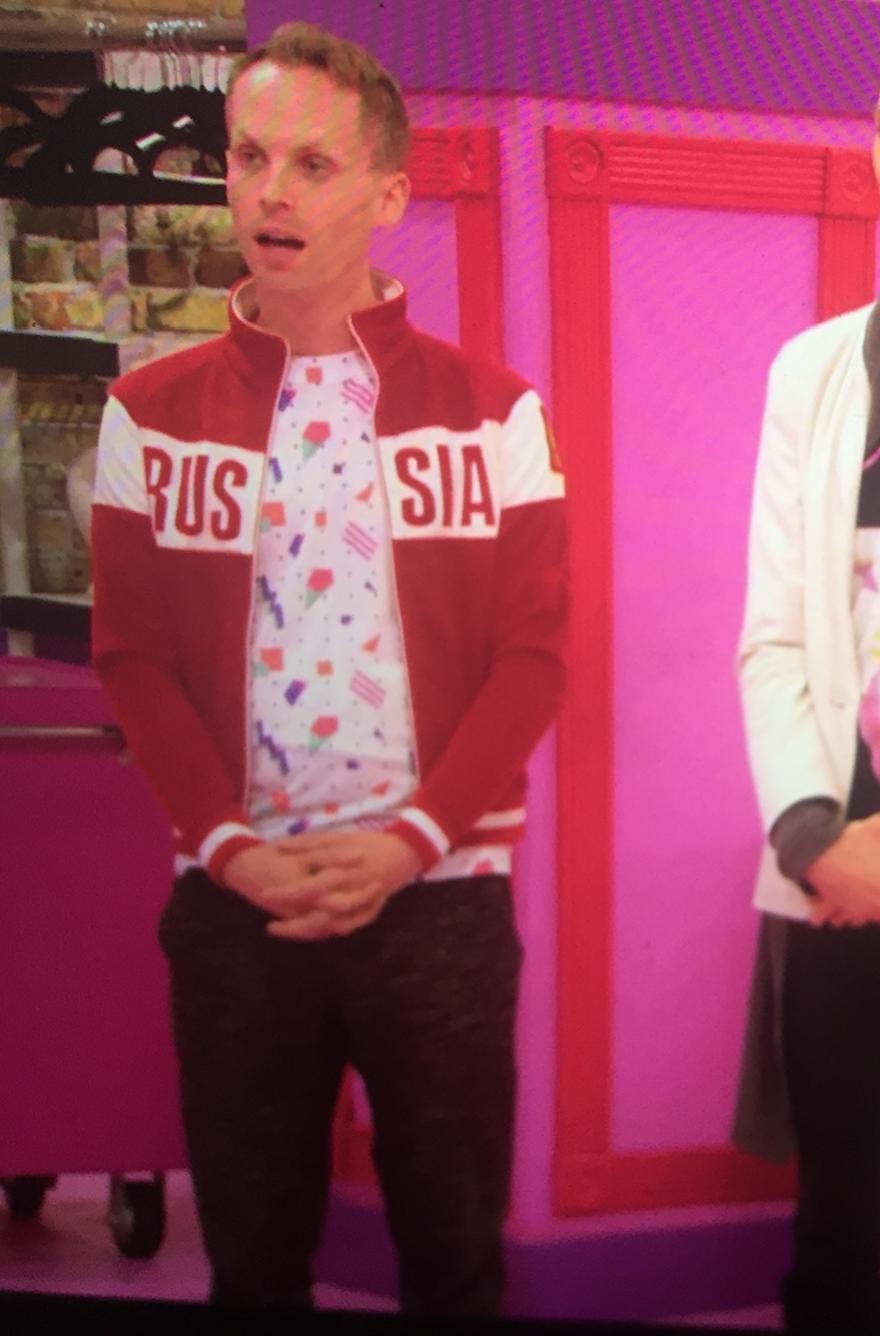 Whenever I see Katya rocking something particularly Soviet in her boy look, I have this fashion fantasy of her collaborating with the Rei Kawakubo-endorsed, eastern bloc it-designer, Gosha Rubchinskiy. Listen, if Björk watches Drag Race with her daughter (and went on record praising Katya's snatch game interp of her) who is to say Rei and her minions are any different. A girl can dream!
What's The Tee?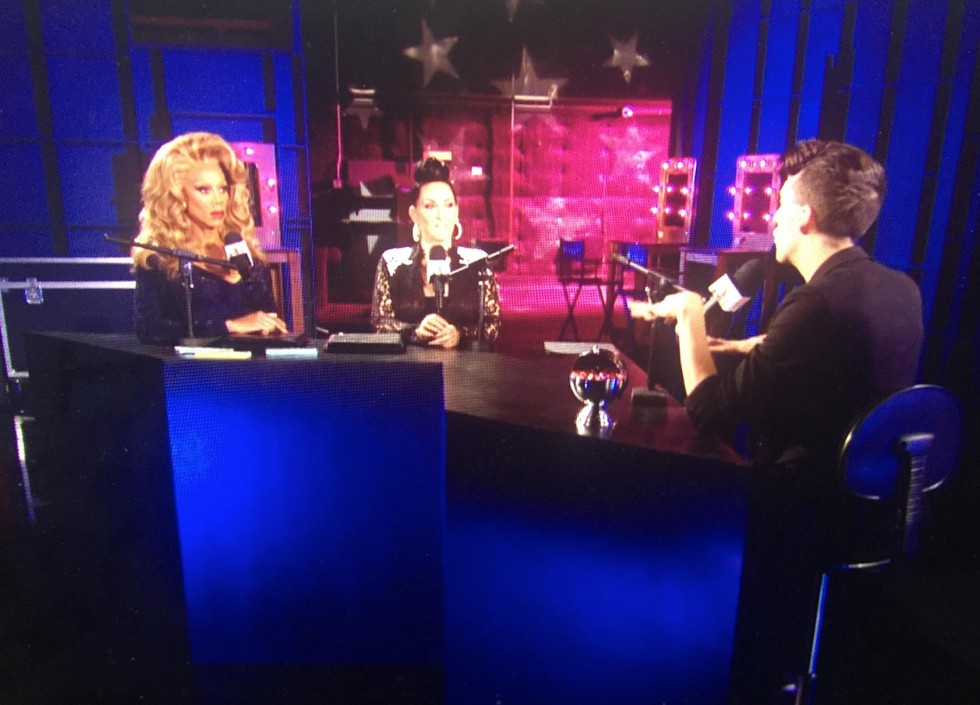 If you are not already availing yourself of Ru and Michelle's weekly podcast, What's The Tee?, put it on your queue immediately. Perhaps as an evolution of the Tic-Tac Lunch of season's past, the girls are summoned for a tete-a-tete with Ru & Michelle to contemplate the season thus far. The scenario is very reminiscent of Ru & Michelle's talk radio days together on WKTU in New York—a period from 1996-2002 they recall fondly and hilariously in the current podcast. The Tee this week is basically "Rolaskatoxxx is back so stop denying it!" Which leads us to…

The Albatrosss of Rolaskatoxxx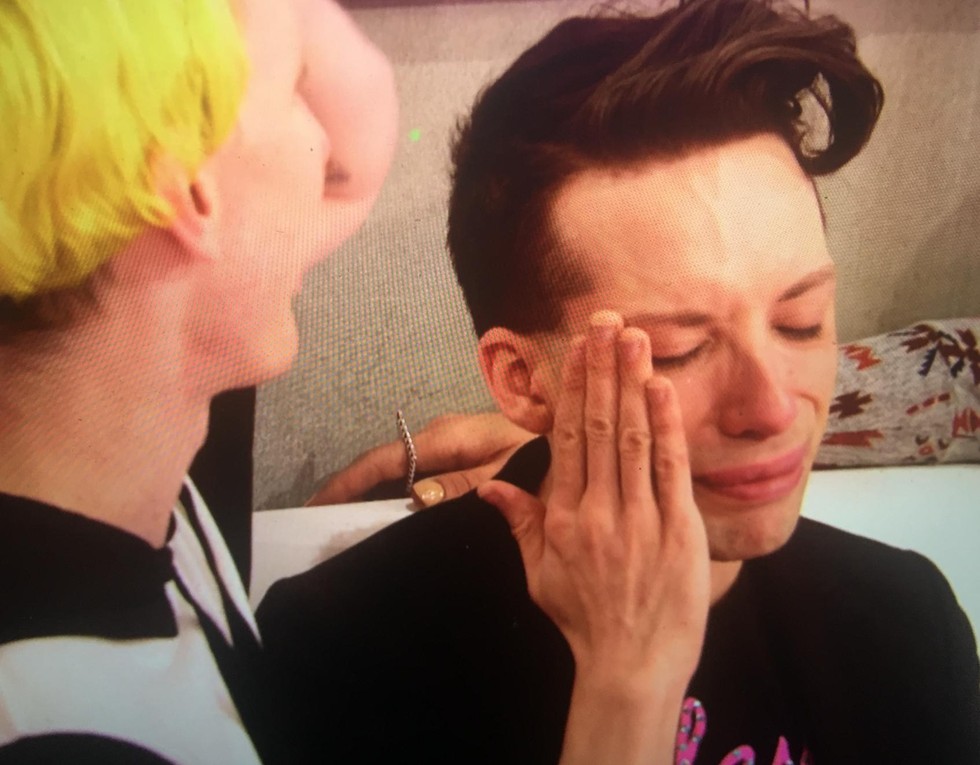 Rolaskatoxxx is essentially the HRC emails of All Stars Season 2: An albatross around the swanlike neck of Alaska, that she can't seem to shake no matter how high she climbs. While the other two girls are happy to keep its Mean Girls flame alive, Alaska is determinedly on to bigger and more solo things. Having to answer to this season five alliance is perhaps something she will never be able to live down, which can be a lesson to future queens: be careful what you clique for.
Chair-eographer To The Stars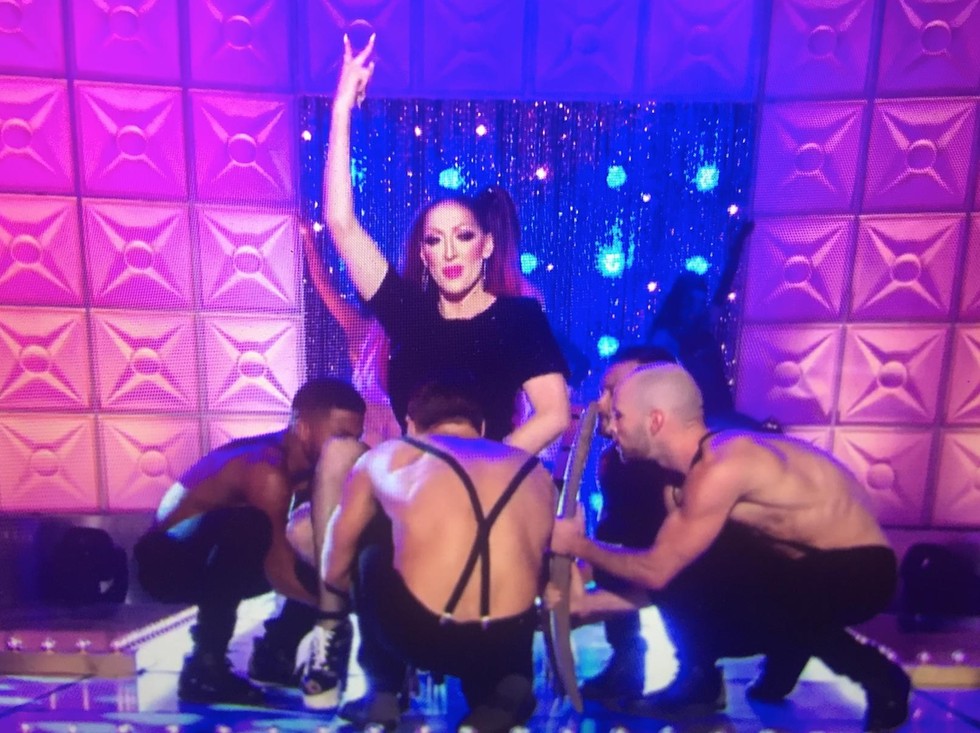 When they announced there would be a choreographed number for the finale a pit formed in my gut that we would have to sit through more down-under squawking from that Australian duo from a few episodes back. Bt thankfully it was the adorable Travis Wall who led the girls in a number splits, squats and shakes to Ru's "Read U Wrote U." It turns out Detox is a pretty decent rapper and gave us full Manga meets 'Round The Way Girl as she demonstrated the best chair-ography in RPDR herstory.
Blonde on Blonde on Blonde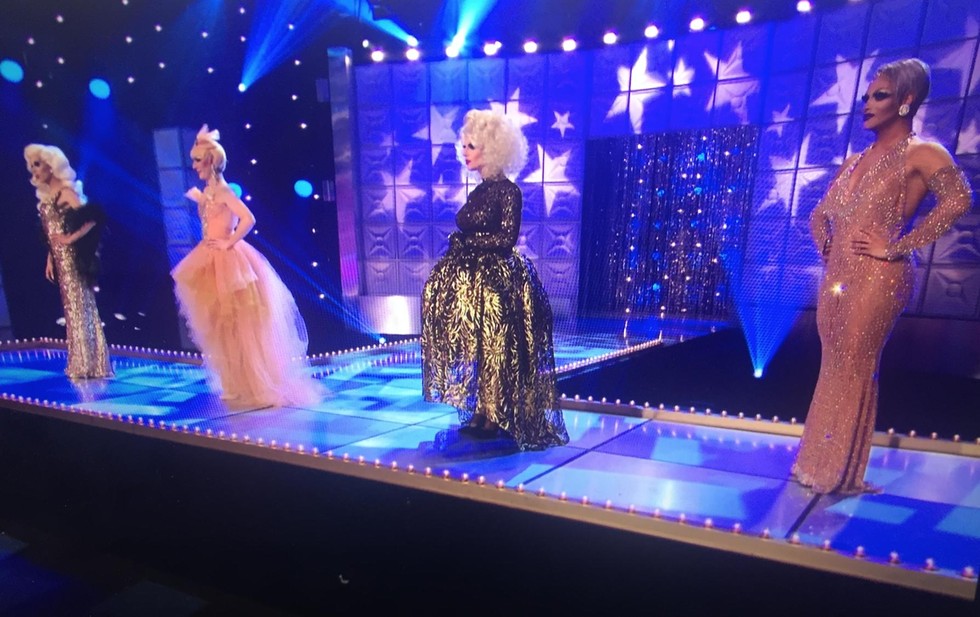 After the dance number the girls paraded onto the main stage for what would be their final runway look of the season. Not surprisingly, they opted for the highest, sparkliest, blondest glamour. After making their case for why they should be crowned—Alaska's Tracy Flick-esque argument that name checked Shannel (I screamed) to India Farrah was one for the Gawds as it were—the judges deliberated for the first time of the entire season. Ru was brought to tears as she surveyed the final four and reflected on a season of unprecedented charisma, uniqueness, nerve and talent.
If I Were Your Woman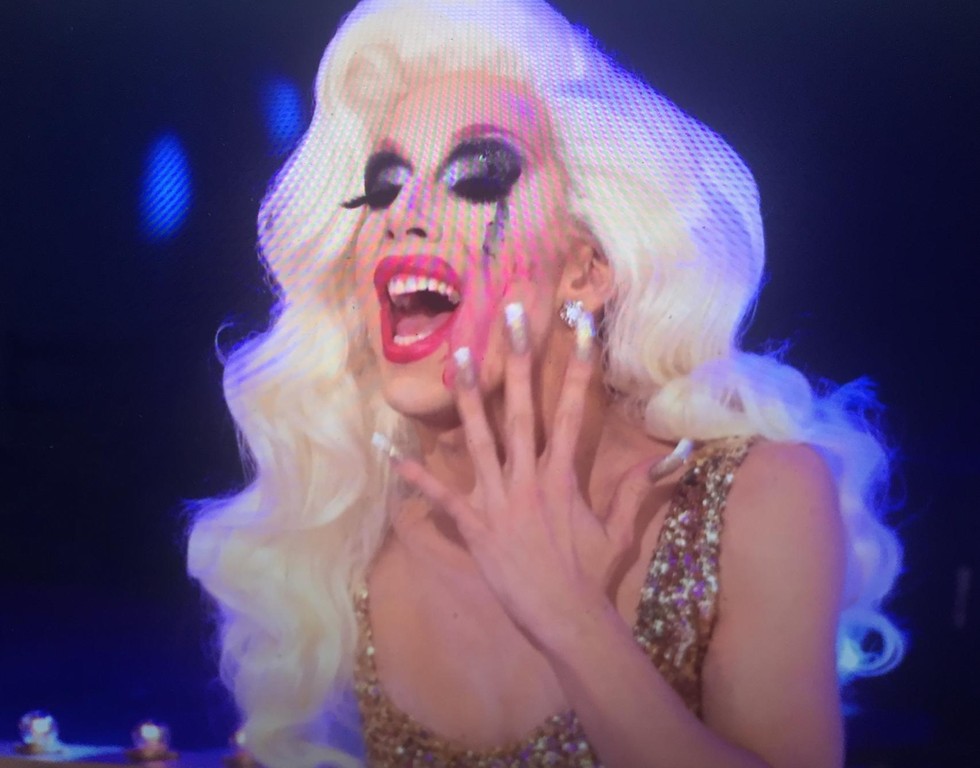 To the impassioned strains of Gladys Knight's "If I Were Your Woman", the three remaining queens (yes, Roxxxy finally sashayed away in a mini-elimination just moments before) lip synced for their legacy and the 100k (Star)booty prize. I personally don't love when they choose a slow/mid-tempo lip sync because no one ever death drops and so whats' the point? Alaska did give us one ArtPop/Applause Gaga make-up smear moment which felt particularly poignant given the sturm und drang tantrums she had been serving in the last few episodes: she wanted that damn crown and she wan't afraid to get ugly for it.
Anus-thing Is Possible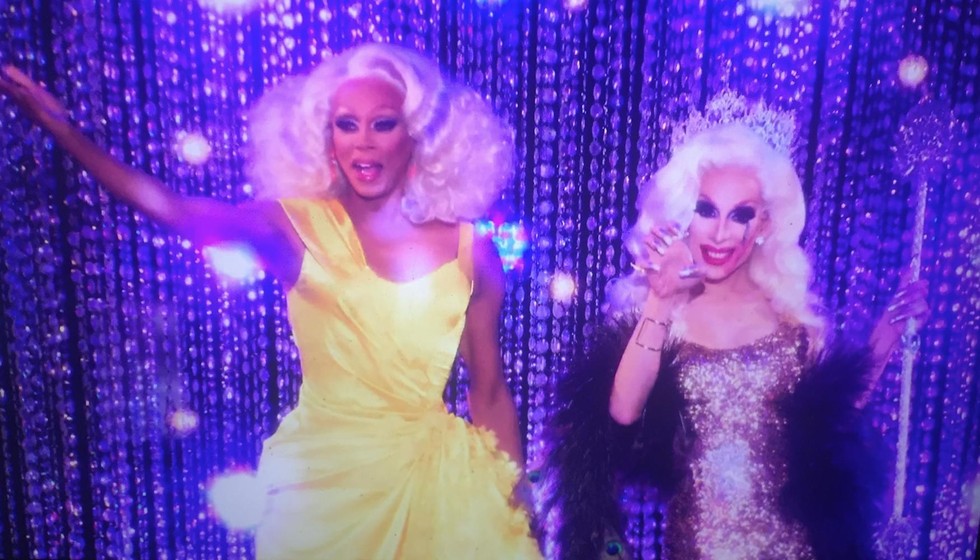 In a not-so-surprising twist, Alaska, the favorite since Episode 1, was crowned queen of All Stars 2 and joins Chad Michaels as queen of queens. Even if Katya nearly made of with the title like a Bolshevik in the night, there was little doubt in my mind that Miss Thunderfuck would prevail. She won basically every important challenge, including Snatch Game which seems to be the most important to Ru. She is prodigious in her output, if not always gracious, and knows more about drag than anyone to have darkened the workroom door. Simply put: she deserved it because she was the best and she wanted it the most...even if it took her 9 seasons to get there.