U Need 2 Download This Chrome Extension That Turns Webpages In2 Prince Talk
The tributes have been pouring in, but Gawker Media did something a little different in honor of the late, great Prince. Mhm, their Director of Editorial Labs, Adam Pash, has just created "Prince is here 4 U", a Chrome browser extension that will turn all your webpages into something so undeniably funky, it'll momentarily distract you from your sadness.
Check out the app in action (via our 1999 cover story) below, and then download it for yourself here.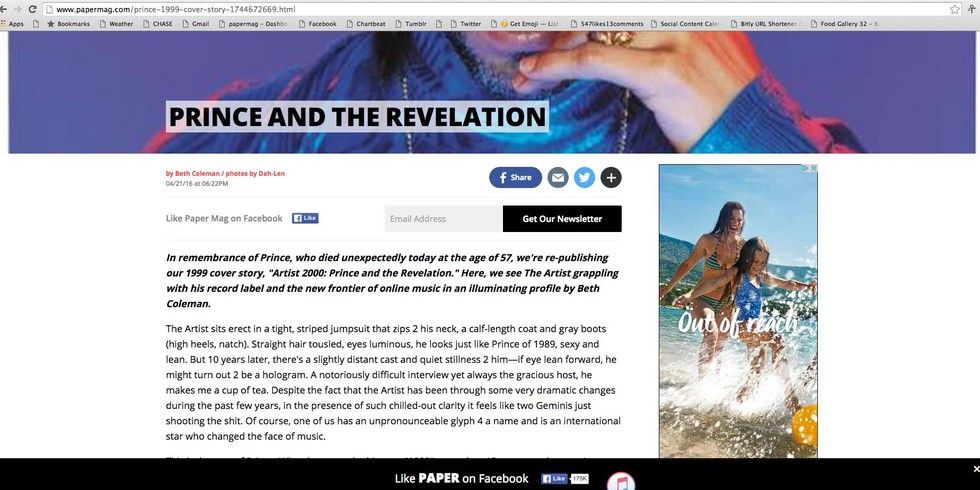 [h/t Gawker]