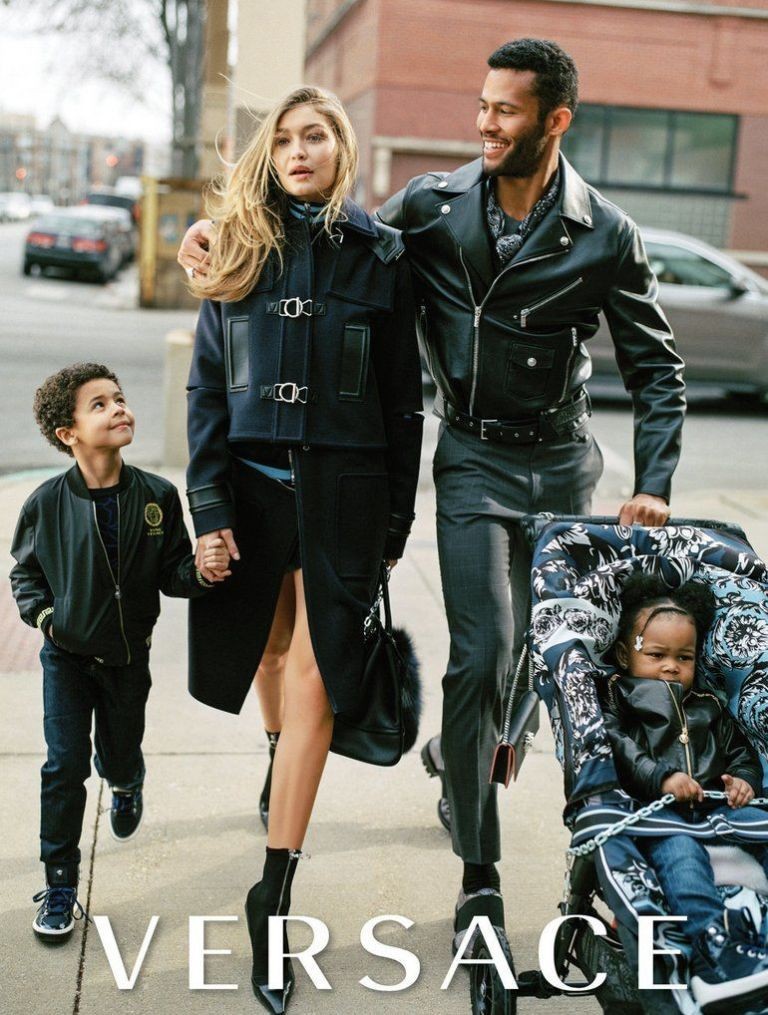 Released last week, Versace's fall/winter 16 campaign, shot by Bruce Weber, has caused some fervor online.
The campaign, which features model Gigi Hadid as a modern mother out on a stroll with her bi-racial family, has drawn criticisms for its overly youthful portrayal of motherhood (Hadid is 21), as well as the fact that one of Hadid's black children in the ad is chained to her stroller, which, well, isn't terribly post-racial.
In conversation with the Telegraph, however, Versace stood by the campaign, saying she wanted it to highlight the complexities of women's lives:
"My name is Versace — I don't know how to do things quietly, that is just my blood and my family. We make a noise, shout loud, never hold back on our opinions…With my collections, I've been thinking more and more about the real life of Versace, and the complexity of women's lives. They run their own business, look after their family, travel, share time with friends, all often in the same day."

Whether casting childless young models in the campaigns (Karlie Kloss is also featured) captures that "real life" sentiment may be debatable, Ms. Versace seemed unruffled by the blowback.
"This is why our campaigns have always been so bold, because my family has always provoked," she said.
Indeed, Versace. Indeed.