As if Starbucks having the sugar and cream on a separate counter wasn't "deconstructed" enough, one Melbourne café apparently now serves its coffee on a wooden board with espresso, milk and hot water in separate BEAKERS. That you then have to mix yourself -- because a $10 half-caf apparently isn't bougie enough. Confused patron, Jamila Rizvi, writes on her Facebook post that upon waiting 20 minutes for what she thought would be a cup of coffee, she was brought out a "science experiment."
A little closer to home, Coffee Project in New York serves a classier "Deconstructed Latte," accompanied by a biscuit to make the extra effort a little more acceptable-- but not by much.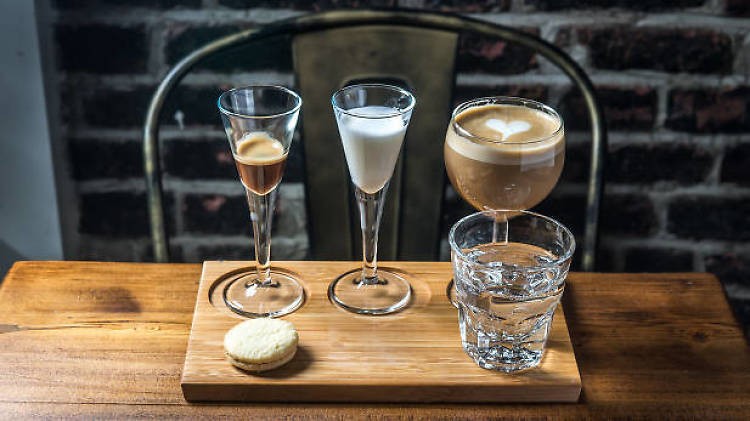 Deconstructed Latté at Coffee Project in the East Village
SMH.
[h/t Mashable]