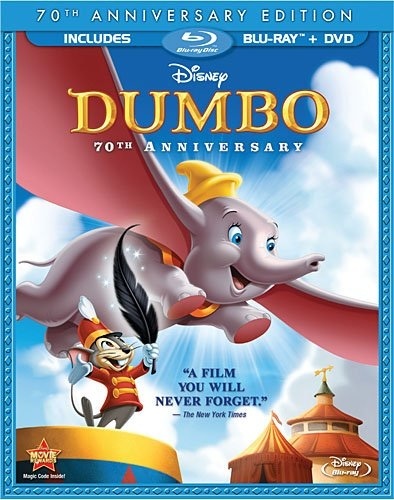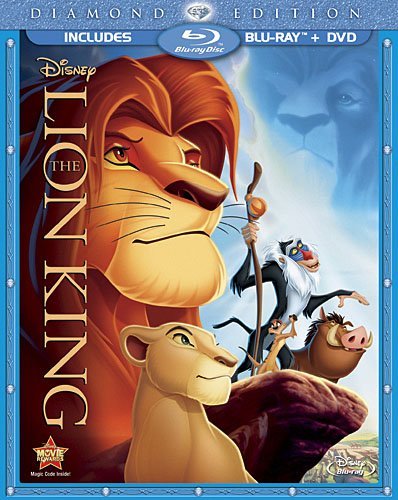 The golden age of Walt Disney animation is showcased in two new digitally improved Blu-rays --
Dumbo
and
The Lion King
.
Dumbo
(1941) was a cartoon classic created to counter the disappointment of
Fantasia
(Disney's ambitious epic which underwhelmed at the box office). Dumbo was short (64 minutes), but utterly delightful, and has endured in fans' hearts ever since. A tale of a small elephant with giant ears who learns he has the ability to fly has many memorable moments including a sweet lullaby with the mother elephant chained up and the "When I see an elephant fly" sung by some boisterous crows. But the beauty of each frame glistens on the new digital transfer and it's hard to imagine any child, or adult for that matter, not enchanted with its simplicity and charm.
The Lion King
(1994) does for father/son relations what
Dumbo
did for son/mother kinship. This African saga about a lion cub named Simba who is tricked by his wily Uncle Scar (wonderfully voiced by
Jeremy Irons
) into exile. There, he makes friends with a friendly warthog and other animals and finally rejoins the circle of life and his rightful place as the Lion King. The animation is stunning, the heart of the film remarkable, and ever since I saw
The Book Of Mormon
the "Hakuna Matata" number really cracks me up.