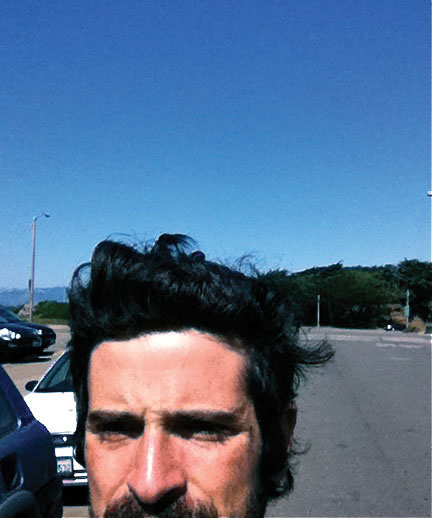 "San Francisco," 2012
Banhart's eighth studio album will be out in early 2013. His art has appeared at MOCA and SFMOMA. He's working on drawings that will be included with his next album.
Describe your art in three words.
Simple shape sustained.
Describe your music in three words.

Simpler sound abides.
Which came first, the art or the music?

Art, if the work we do in our early teens counts. Dedication to both was concurrent with each other.
What is the relation between songwriting and making art for you?

At first quite conjoined, in a way still, when it comes down to making the album art, but over the years they've diverged into two domains.
How do you express yourself through art in ways that you can't through music? And vice versa?

Many things I have no words for, some I do.
How do you make time for both? And do you make music at different times of the day than your art?

I mostly work from noon to sundown. I'm not really a night worker. I envy night workers, it sounds wonderful.
What are you currently inspired by?

Bill Berkson, Galen Pehrson, Kristi Sword, Forrest Bess, Joan La Barbara, Gabriel Dawe, Adam Tullie, Andy Goldsworthy, Goldmund, Nils Frahm, Arp (Alexis Georgopoulos), "Dip in the Pool," Rodrigo Amarante, Julius Eastman, the House of LaBeija, Ana Kraš.
What are you working on right now?

I finished a record, now finishing the art side of it. It's mostly receptacles, vases and jars.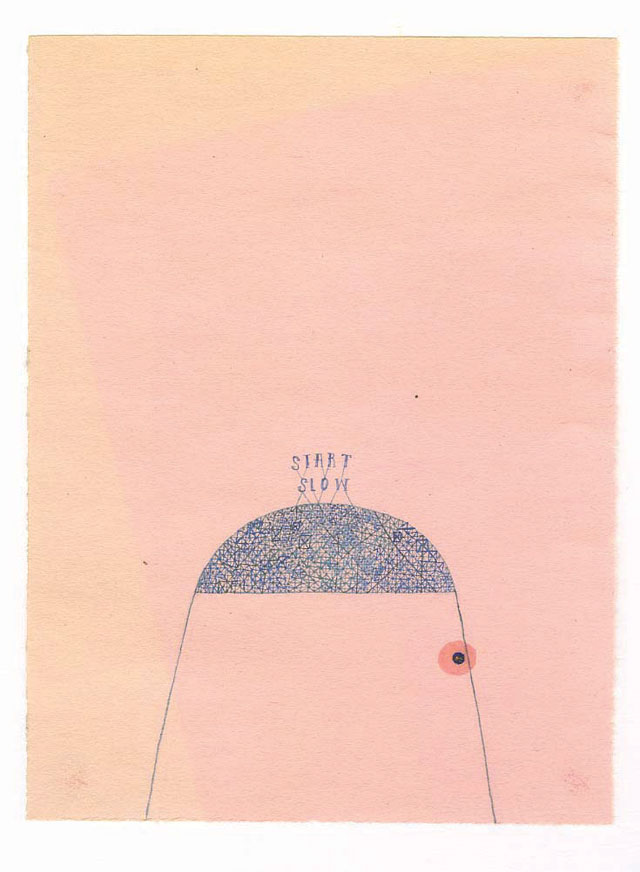 "Untitled," 2010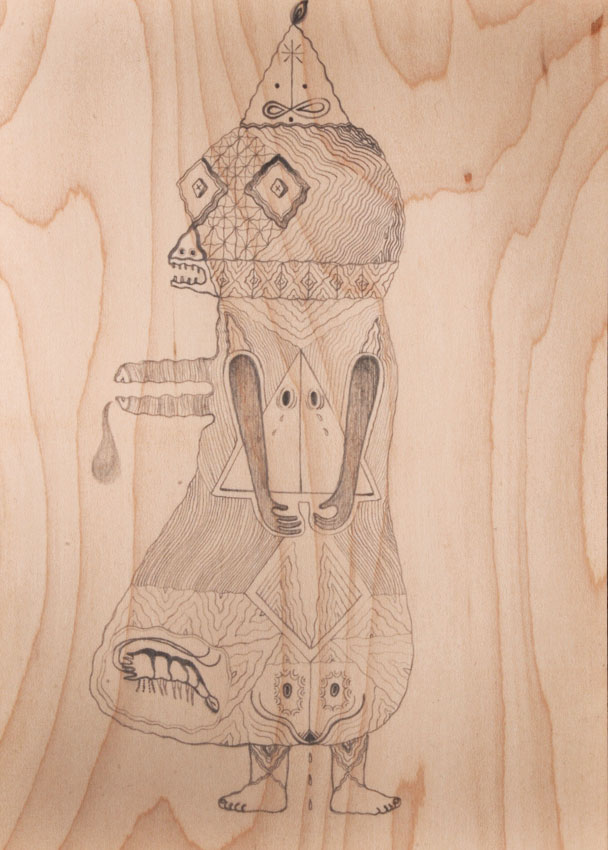 "Untitled," 2010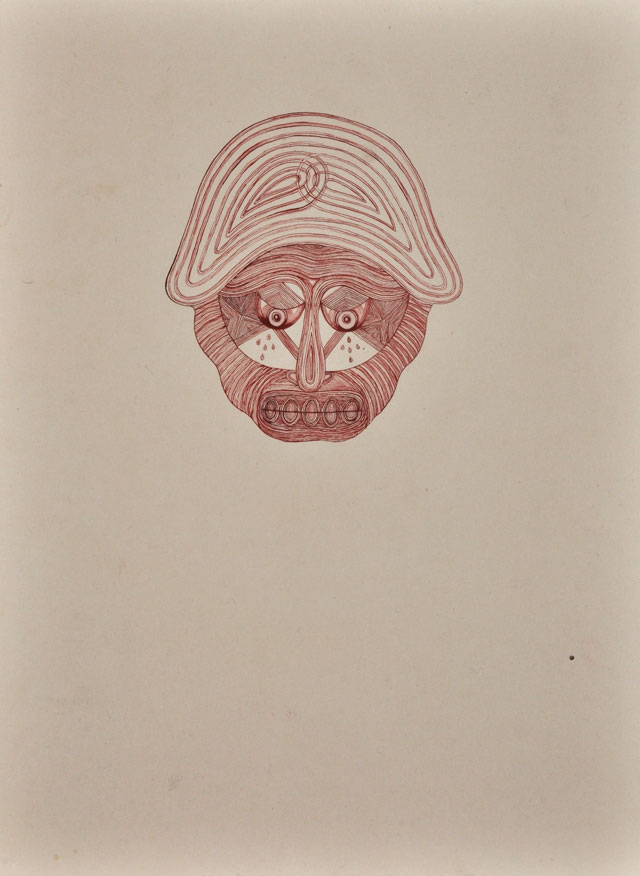 "Untitled," 2009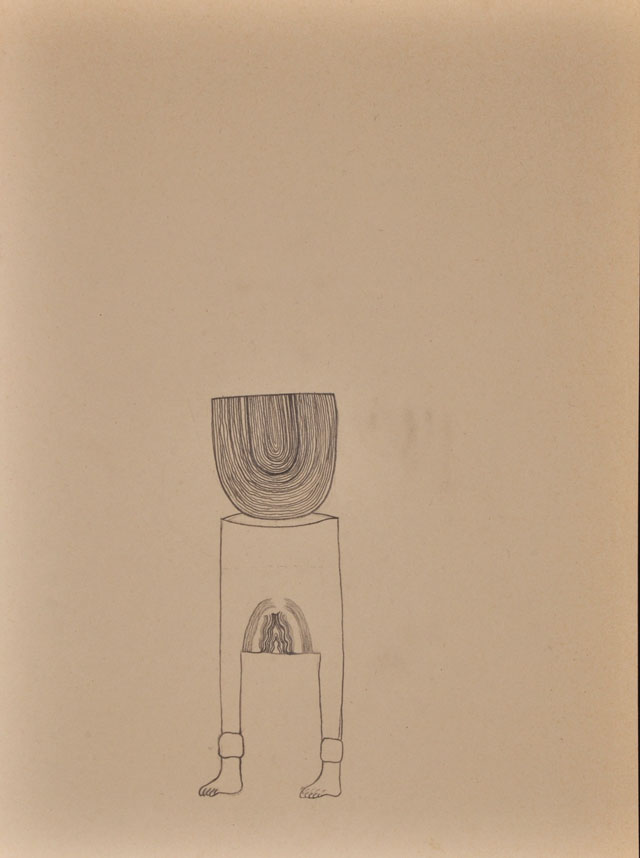 "Untitled," 2010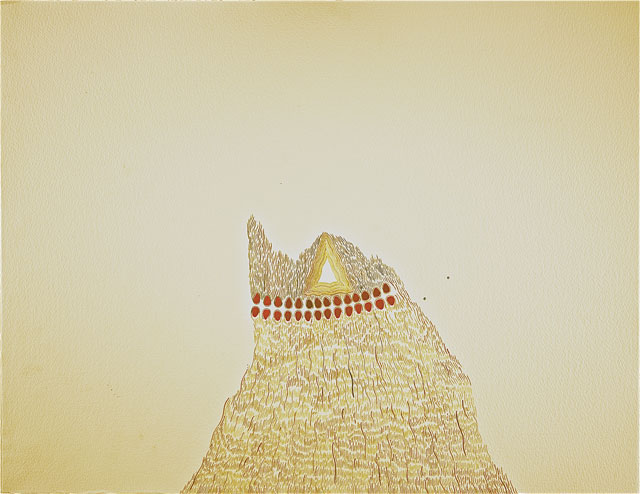 "Untitled," 2009