In her new cover interview with Glamour Magazine, Demi Lovato went characteristically Rambo in her candidness, speaking out against clandestine rival Taylor Swift and her ostensible Diet Feminism that she peddles to the masses. The singer/actress faced a direct inquiry on the matter, when Glamour Emily Mahaney writer asked her:
"And you've said before, in regard to Taylor Swift, 'Don't brand yourself a feminist if you don't do the work.' How do you see yourself doing the work?"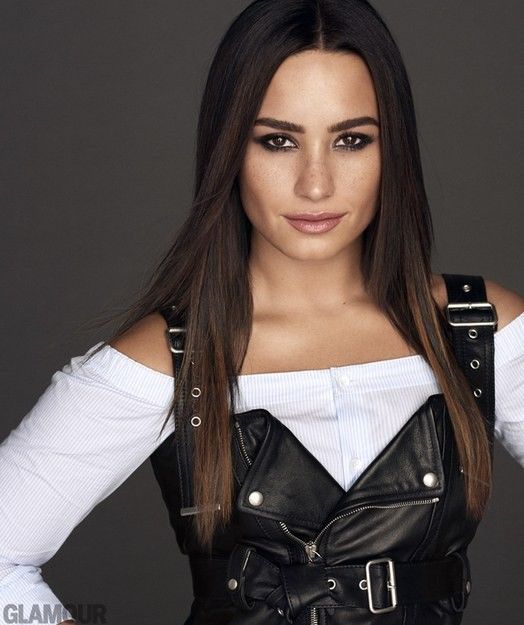 Carter Smith for GLAMOUR
Ms. Lovato first gave a very "she who must not be named" response:

Just speaking out. I'm not afraid to talk about the fact that women get paid less than men in the United States and how unfair that is. Talking about it at all is doing the work. And I think every woman does her part in some way. But I think in certain situations, certain people could be doing more if they're going to claim that as part of their brand. To be honest, and this will probably get me in trouble, I don't see anybody in any sort of squad that has a normal body. It's kind of this false image of what people should look like. And what they should be like, and it's not real.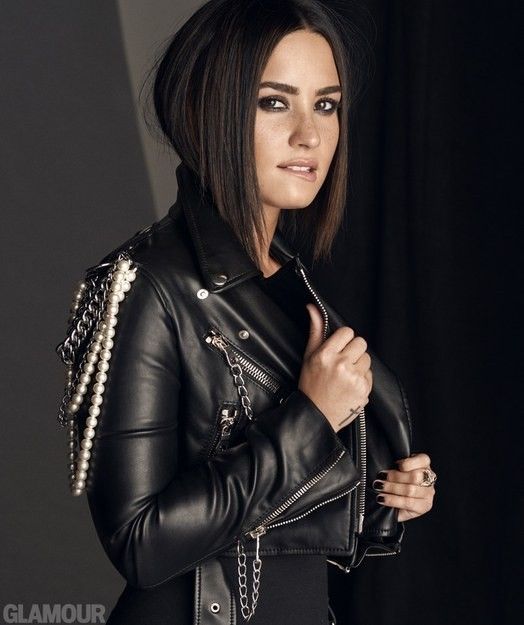 via Carter Smith for GLAMOUR
Demetria took her critique of Taylor's willowly gal squad once step further, bringing Tay Tay's #1 h8er KT Perry into the equation:
It's not realistic. And I think that having a song and a video about tearing Katy Perry down, that's not women's empowerment. We all do things that aren't, but I have to ask myself, Am I content with calling myself a feminist? Yes, because I speak out.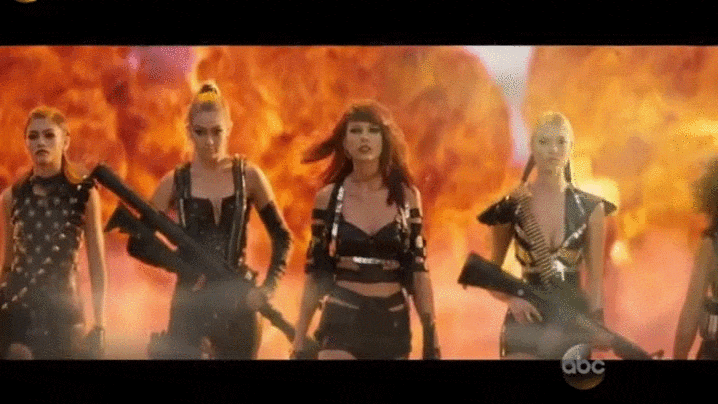 Demi's first hand raise over the matter came this winter, during the truly upsetting legal battle between Kesha and her former producer/alleged rapist Dr. Luke: Demi called out Swift and other "self-proclaimed" feminist celebrities for keeping their distance.
I'm also ready for self-proclaimed feminists to start speaking out or taking action for women's rights.
— Demi Lovato (@ddlovato) February 21, 2016
Even after Taylor promptly donated $250,000 to help Kesha with any financial needs, Demi didn't buy it:
She added this little ditty after Swifties came for her on Insta:
Oop.
Watch Demi's video from the shoot, via THE SCENE:
Header photo via BFA