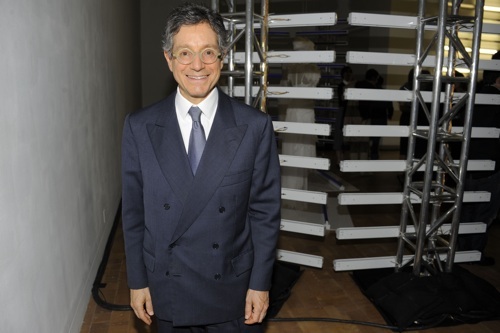 Three cheers for
Jeffrey Deitch
. Say what you want about him -- and people have -- he gets it done without fear of consequences. While the
Brooklyn Museum
, buckling under political pressure,
cancels
the much anticipated "Art in the Streets" show currently on view at LA's MoCA, Deitch tells the
Times
: "We will find a way to bring it to New York. If not in a museum, we'll just do it on our own."
According to
Walter Robinson
's angry reaction in
artnet
  and a report in the
New York Times
, politics has more to do with the cancellation than the "economic climate." When I asked the Brooklyn Museum how much money was needed and whether politics had anything to do with the decision not to mount the show, I received the following reply from
Sally Williams
, the Brooklyn Museum's information director: "Sorry, but we never discuss specifics of funding.  And, the decision to withdraw was purely financial."
Having worked with Deitch in the past on various projects including the much-loved but not forgotten
Art Parade
, I can attest to his fearlessness. Hey, Jeffrey, can't wait for you to bring the show home where it belongs!
Photo by Patrick McMullan