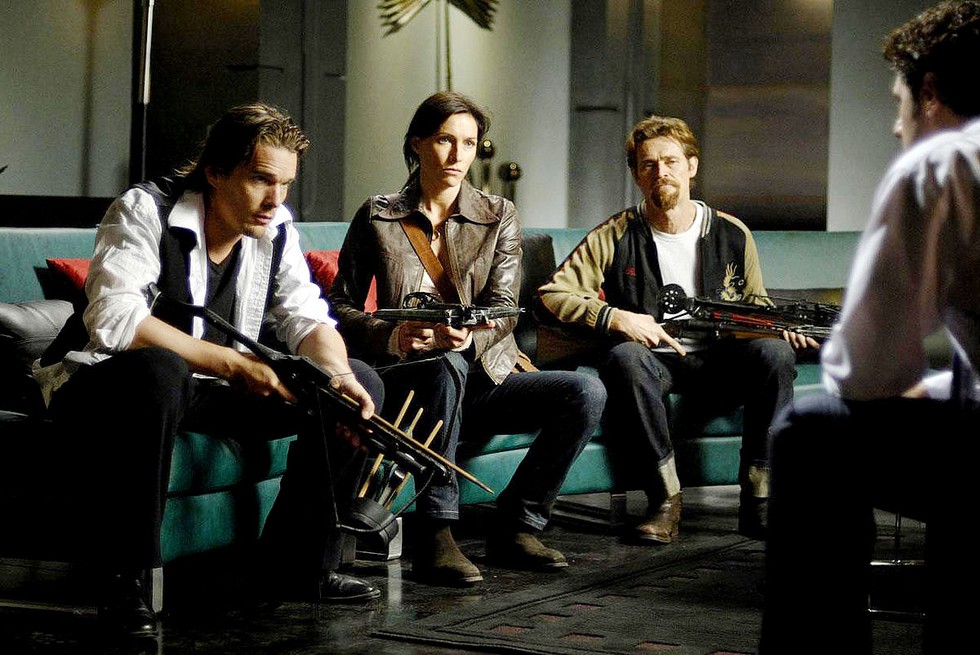 Opening today is the blood-spattered action flick, 
Daybreakers
. 
And it doesn't suck. Except for the hemoglobin. It's set in a future nation ruled by vampires who are quickly running out of blood.
Ethan Hawke
plays an undead researcher hunting for a blood substitute, who uncovers a renegade pack (including a crossbow-weilding
Willem Dafoe
) who may have actually found a cure for vampirism.
Sam Neill
plays a particularly loathsome leader who is happy to stay undead and intends to resist the underground at all costs. Written and directed by Australia's
Spierig Brothers
(whose 2003 zombie rethink
Undead
didn't quite cut it for me), the film is stylish and sleekly action-packed enough to be actually enjoyable. Dafoe is wryly funny, and if a flick like this can allow Hawke to tread the boards at Lincoln Center in productions such as
The Coast Of Utopia
, that's fine with me...