Day of the Dead at Hollywood Forever Cemetery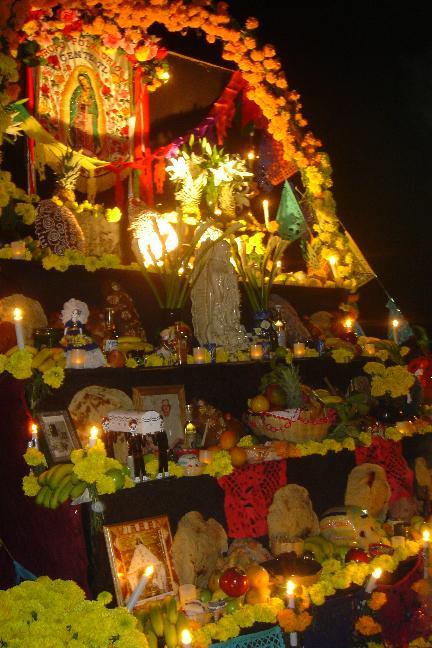 This Saturday, the Hollywood Forever Cemetery holds its annual Day of the Dead event. This is, without a doubt, one of the most memorable nights you will ever experience in Los Angeles!!! Every year this very special Dia De los Muertos festival gets bigger and there is no better way to honor your dearly departed loved one than to slip their photo into one of the many spectacularly beautiful and often wildly psychedelic ceremonial altars. Last year we were grieving the loss of Fluffy, an utterly gorgeous and completely crazy Maine Coon who miraculously showed up at our doorstep in Joshua Tree a year earlier. Miraculous because we were in the middle of nowhere and he would have surely been devoured by coyotes or our neighbors pitbulls had we not brought this adorable if nutty teenage cat back to L.A. (Yeah, we know the name was idiotic but you had to see his tail to really understand there was no other option.) Last October, poor Fluffy was hit by an asshole truck driver going too fast in our neighborhood. It's amazing how much you can cry over a pet. (Just ask Ellen!) At least he had one good year. Rest in Peace Fluffs, we miss you!
See video of the event here and here and here.