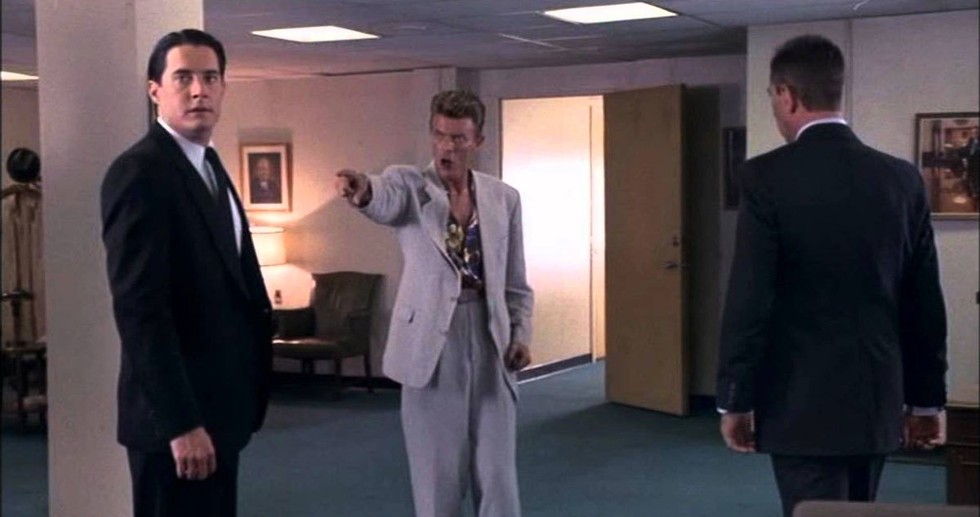 Photo: YouTube
As epic as the Twin Peaks cast looks like it's going to be, it could have been even greater. Musician and all-around legend David Bowie was supposed to reprise his role as FBI agent Phillip Jeffries in the series revival.
Actor Harry Goaz, who will once again play Deputy Andy Brennan in the updated Twin Peaks, told the Dallas Morning News that Bowie was supposed to come back as Jeffries who could answer things like, "Who is Judy?" It really doesn't matter what role Bowie was supposed to do in the new edition of Twin Peaks, it's just the fact that Bowie was supposed to appear in the series once again in the first place.
Sadly, fate intervened, and we'll never see him in that Miami Vice-like suit again.
In case you don't remember Bowie's role from the 1992 Twin Peaks prequel movie Fire Walk With Me, you can get a refresher on Bowie as Jeffries below before the series returns in 2017.
[h/t i-D]