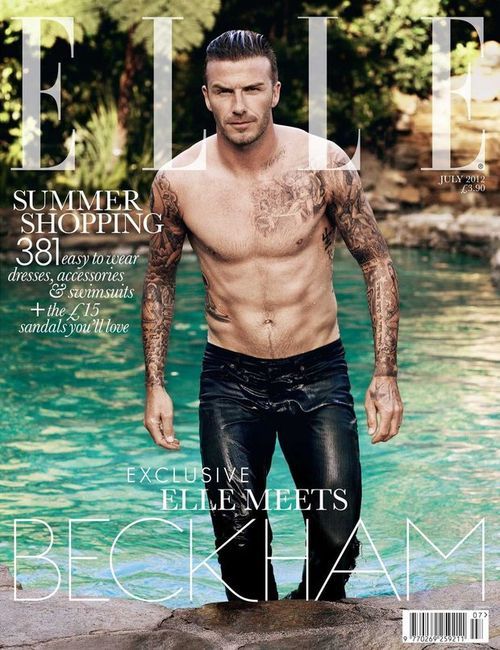 Uh, here is
David Beckham
on the cover of
Elle UK
. We'll give you a moment to pop
your eyes
back in.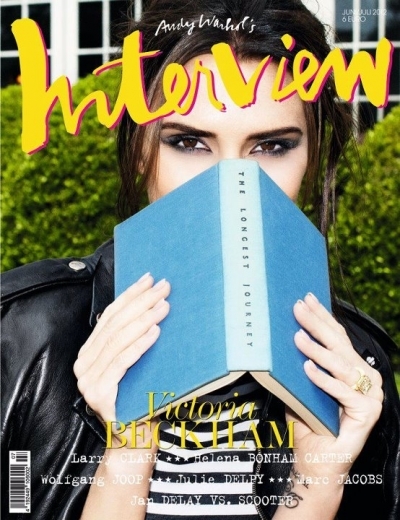 Speaking of Beckhams on magazine covers, here's E.M. Forster fan
Victoria Beckham
on the new cover of German
Interview
. [
TheCut
]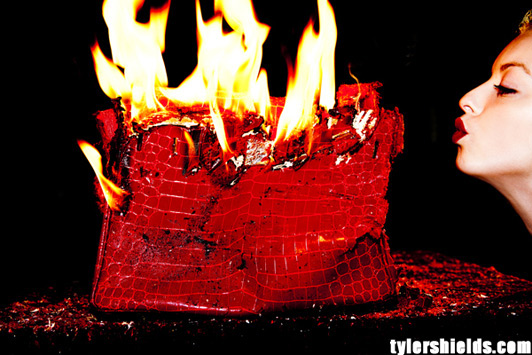 Photo: Tyler Shields
A lot of people are
really steamed
with
Clint Eastwood
's 19-year-old daughter for posing in a photo shoot for her 30-year-old photographer boyfriend
Tyler Shields
, in which she destroys a $100,000 Birkin bag. The concept for the shoot was discussed on last night's episode of
Mrs. Eastwood & Company
, a new E! reality show featuring Clint Eastwood's wife Dina raising her two teenage daughters, hoarding boomboxes and dead pets' ashes, and, for reasons only vaguely explained, managing a South African boy band. (P.S. We thought we were going to hate this show but we kind of love it. Don't tell anyone.) [
TMZ
]
Here's a video of
H&M's complete fall 2012 line
. Love the
Jean Paul Gaultier
-inspired varsity jackets and that sparkly harness thing over the button down! [Refinery29]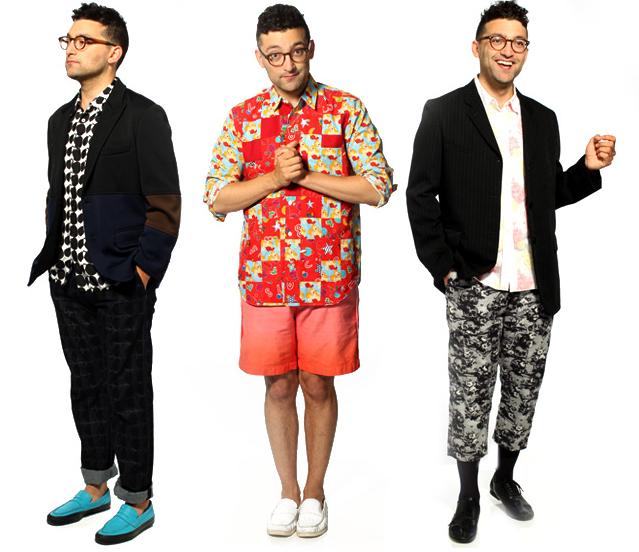 Style.com
has a great story on various people with devoted
Commes Des Garcons
collections, including design duo
Creatures of the Wind
,
Marie Claire
editor
Taylor Tomasi Hill
and phD candidate (and former Papermag
Smell Ya columnist
! )
Jonathan Boschetto
(pictured above).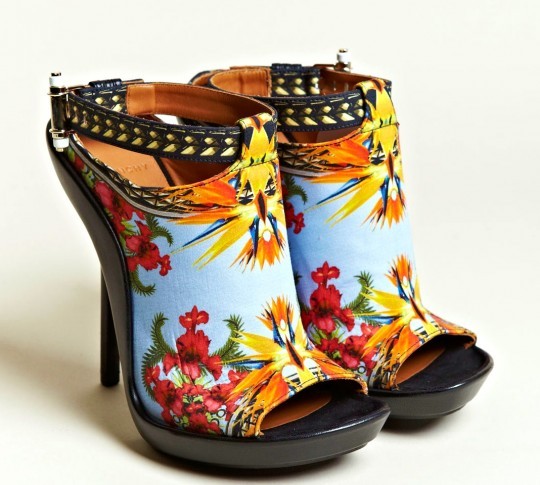 Givenchy birds of paradise sandals. [
HighSnobette
]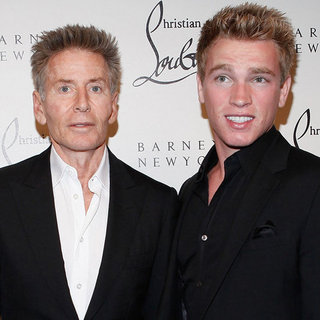 Following his arrest for cocaine possession,
Calvin Klein
's boyfriend
Nick Gruber
posted this message on his Facebook page over the weekend after completing a rehab stint in Wickenburg, Arizona. [
The Cut]
Hey everyone, I just had such amazing learning experience from Rehab. I have leaned so about my self. I am so Thankful that I went. I am a different person. I don't want to go back to my old self. I want to focus on my future on become a successful person on Education, Work and Bettering my self every day by day. No more partying. Time to be a grown adult. Thanks to rehab and the people who love and care About me. I am now going to aftercare. I want to better my self even more :) - Nick Gruber




Fashion Bomb Daily
found
Rihanna
's Boy London Leave the Boy Alone tank top (which she posted photos of herself wearing while cooking some gun pancakes this weekend) at
PatriciaField.com
It's on sale, too!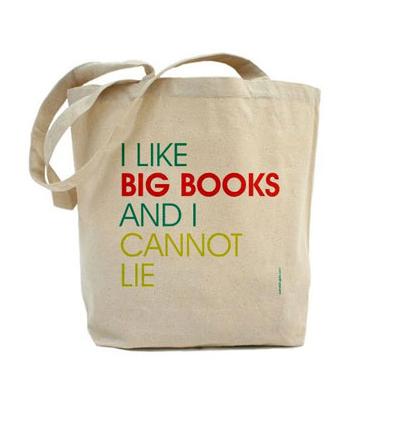 It's totes totes season.
Refinery29
has some cute suggestions.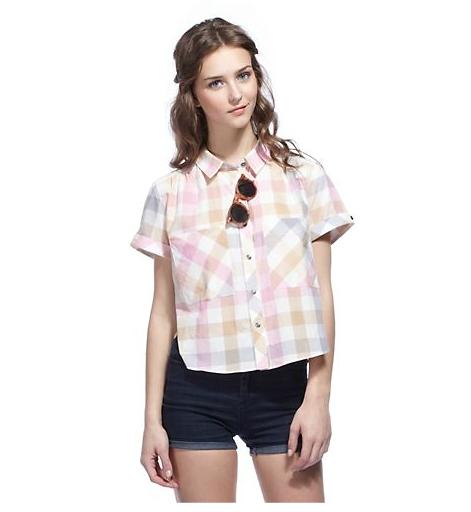 Most of us are back in the office, but there are still a bunch of Memorial Day sales going on through today, including
Rugby Ralph Lauren
and
Dolce Vita
(pictured above). Hit 'em up after work! [
RackedNY
]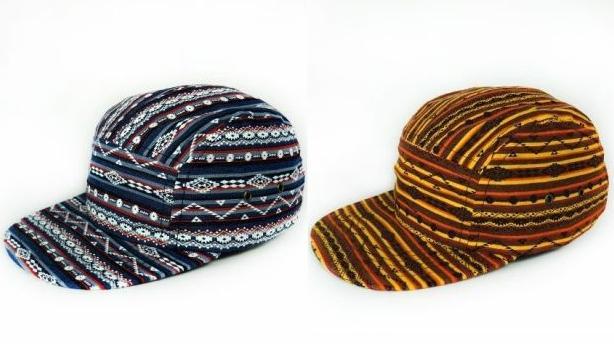 Summer caps from FairEnds
. [Complex