My first show in New York was VPL. I love Victoria Bartlett! She is so cool. And I love her clothes.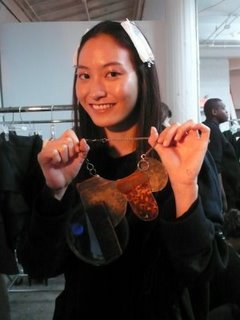 Say hi to my necklace! So cool!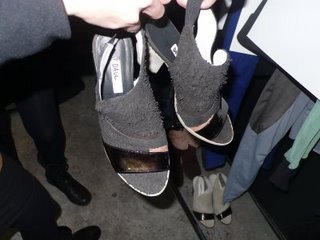 Say hi to my shoes.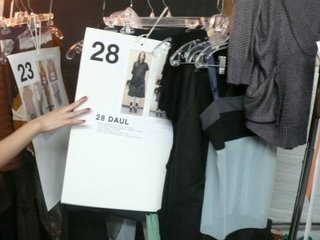 Say hi to my rack.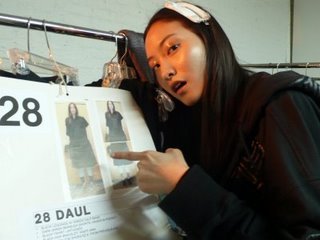 Say hi to... my rack again.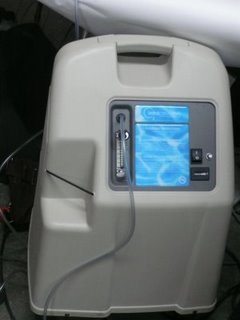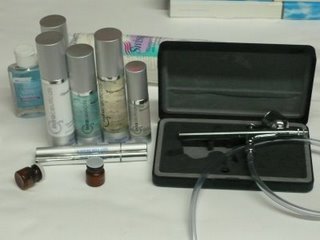 They gave us this face spa air treatment scrub session before we did our makeup and hair... How lovely!!! They were like "Madge does this." OK, but I don't want to look like Madge!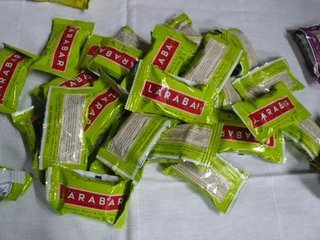 They also gave us healthy snack bars... I really didnt like the taste of them.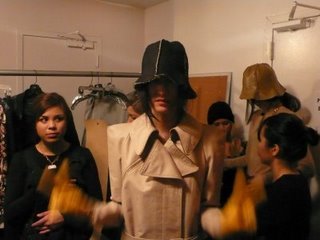 And then I had to run to second show which was Karen Walker. I opened!!!!!!!!!!!!! I love this hat...
CLICK HERE FOR PAPERMAG'S COMPLETE DOWN-LOW FASHION WEEK FALL 2009 COVERAGE. >>