Daniel Johnston an Anti-Semite?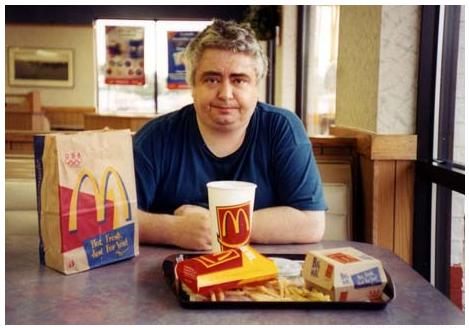 Most music-bloggers I know are only now returning from SXSW in Austin. Since I was unfortunately unable to attend I've been reading the reviews that are starting to pour in. The most alarming one that I've been coming across again and again is of Daniel Johnston's apparent new interest in anti-Semitism. The underground, cult musician and outsider artist has a long history of mental illness, as those of you who have seen The Devil And Daniel Johnston are well aware. But Nazi-loving? I would have never believed it if I hadn't read so many rumors, including reviews of his awkward performance Saturday at the Austin Convention Center.
According to Brooklynvegan, The Mercury News and Scan the music blog of The Independent Weekly, Johnston started the show with some "jokes" including, "I heard the Jews are having a pajama party... at the concentration camps." This was followed by an awkward silence to which Johnston then added a Nazi salute and a "Heil Hitler." Johnston has been hospitalized countless times (apparently he was shaking uncontrollably during the show as well), but should this excuse such behavior? In my opinion, most definitely not.