During an interview with Piers Morgan for U.K.'s Good Morning Britain today, Tenzin Gytaso, the 14th Dalai Lama, got on the topic of current Republican presidential nominee/future harbinger of a charred earth Donald Trump, because none of us--even Buddhism's spiritual leader--can escape Trump's ceaseless vortex of attention.
"What do you think of him?" Piers asked.
"I don't know..." Dalai Lama replied. He then took the opportunity to do a spot-on impression of the budding tyrant, describing his hair...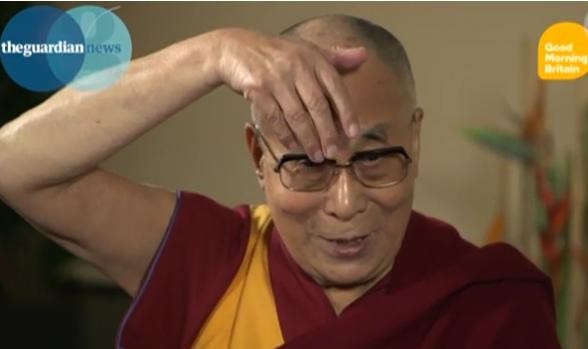 ...and his "small mouth" which he imitated in a very rapid, carp-like way.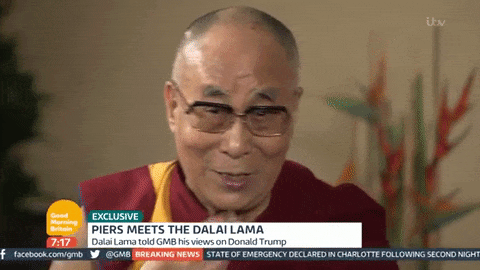 You know it's bad when the fucking Dalai Lama gets petty.

Can't wait for Trump to tweet, "Our religious leaders are stooping to new lows. Very sad!"

Watch below.