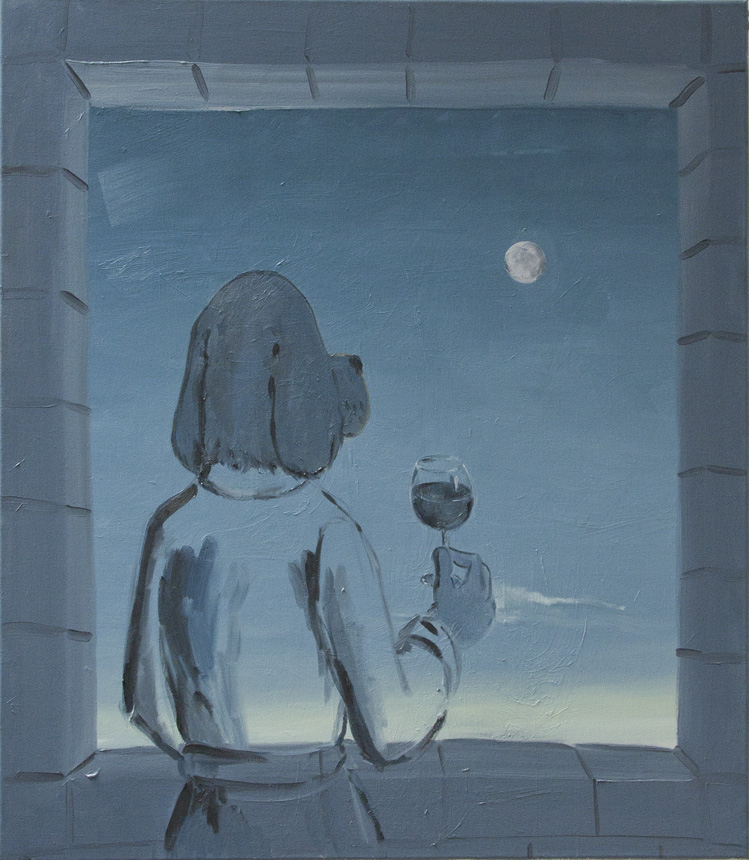 The new group exhibition at
David Zwirner
,
People Who Work Here
, combines the work of 16 of its employees, whose day jobs at the gallery range from art handler to registrar. Since the overarching theme of the exhibition, is, well, the people who work there, it is no surprise that it's a diverse group of work, with sculptural installation, ironic takes on figurative painting, and video works all represented. Co-curators
James Morrill
and
Chris Rawson
, controller and archivist at David Zwirner, respectively, also together run a smaller Brooklyn-based gallery,
Rawson Projects
. We got a hold of Morrill to learn more about the relationship between art and work, the connective tissue in this broadly themed exhibition, and breaking down that irksome divide between established and emerging galleries.
So, James, is that a thing? For people who work at galleries to also work as artists?
Many artists have worked for galleries (specifically in art handling) before going on to have careers of their own. I think the work makes sense in terms of the skills required and the flexibility needed to also maintain a studio practice. As for their experience level, that really varies. Very few artists are lucky enough to support themselves just on their artwork.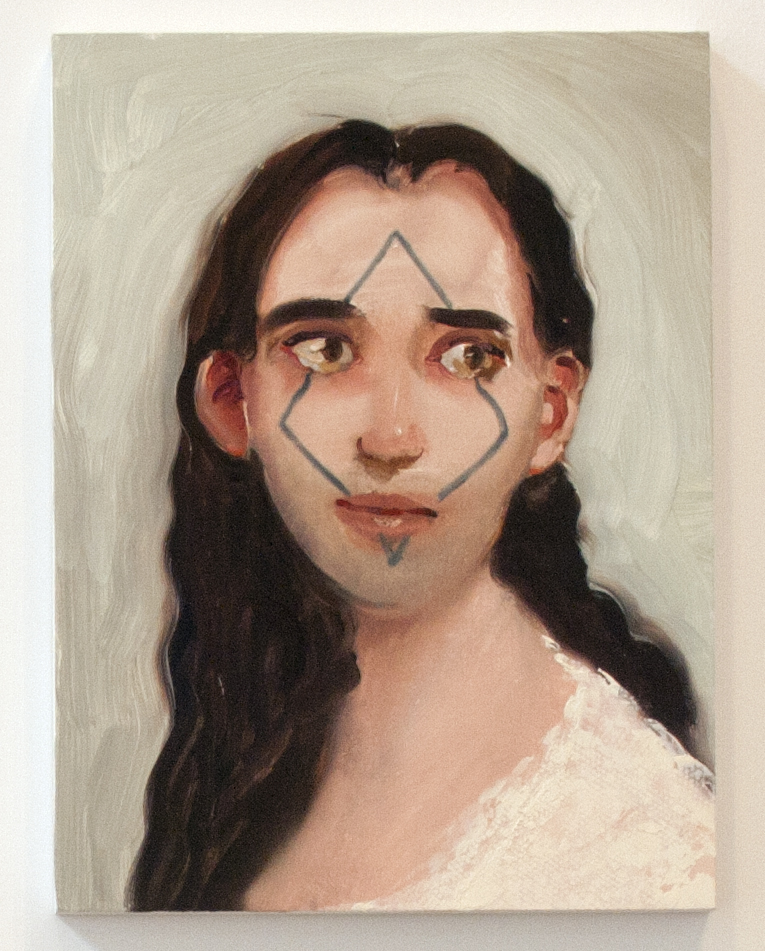 What is the relationship between art and work, and how does this exhibition demonstrate it, besides just having employees contribute their art?
Being an artist is work, and artists often have to work day jobs in order to afford a studio and materials. I think people work in galleries because it's nice to be surrounded by high-quality art all of the time. I think it's also appealing to work with a large group of like-minded people.
Who came up with the idea for People Who Work Here and how did you go about curating such a broad topic?
The title actually emerged from a discussion with David about the show. I think in the beginning we were looking for some way to tie everything together besides just the fact that it was a staff show, but ultimately that concept was really the only thing you could say about it. It's a collection of art by people who work here. Letting go of an overarching organizational concept ultimately allowed us to curate a show where connections emerged without the need for some sort of curatorial agenda.
Did you come across any other connective tissue in the process?
Because we couldn't choose a body of work or group of artists based on an overarching concept or some sort of aesthetic relationship, the exhibition is almost curated in reverse. What we ended up with is a snapshot of what working artists are thinking about right now. This led to many unexpected commonalities. For instance, if one looks at the work of
Cy Amundson
and
David Ording
you can see them both investigating the history of portraiture in a humorous way. These are two people who by coincidence work at the same gallery. These moments are, I think, where one can find real strength in the exhibition. It also speaks to the large, vibrant community of artists working in New York.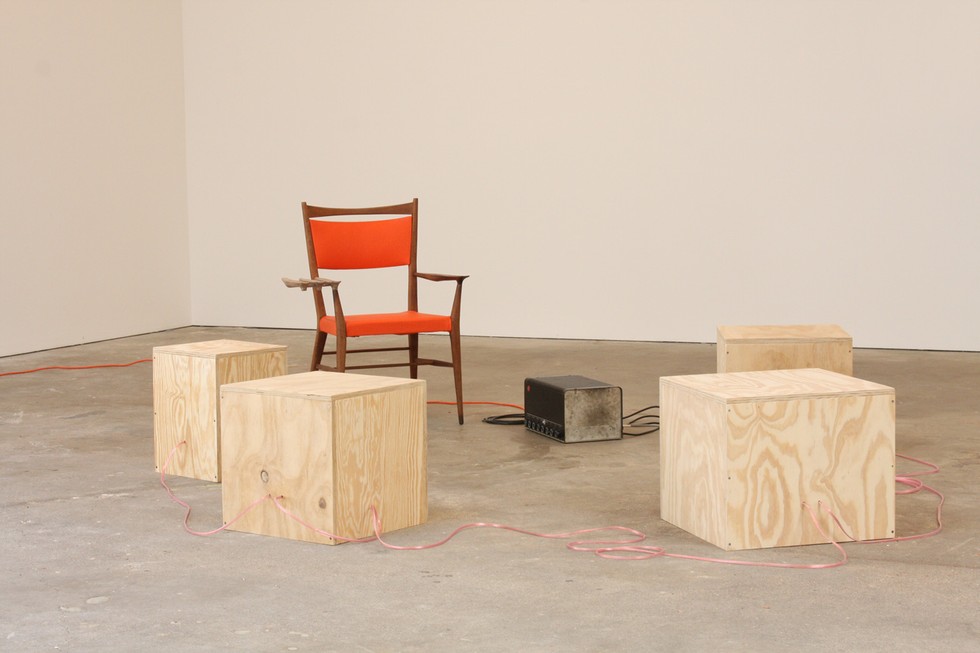 Aha. Can you describe more the perceived divide between emerging and established galleries? How does this exhibition bridge the gap between these two art worlds?
Being represented by David Zwirner means that an artist or their estate has achieved an extraordinary level of critical and professional success. That being said, the art world is much larger and more diverse than just the few "blue chip" galleries in the world. People make art everywhere and are showing it everywhere, especially in a city like New York. That's what interested Chris and me about opening [Rawson Projects] in Brooklyn. We wanted to show work by artists that may not have had the opportunities for solo shows or to have their work on view at art fairs. In that sense, a gallery like David Zwirner mounting this kind of exhibition is acknowledging that the art world isn't just about Chelsea, or "blue chip," or whatever. I think it is also an acknowledgement that artists, even the most successful, often began their careers
from more humble roots.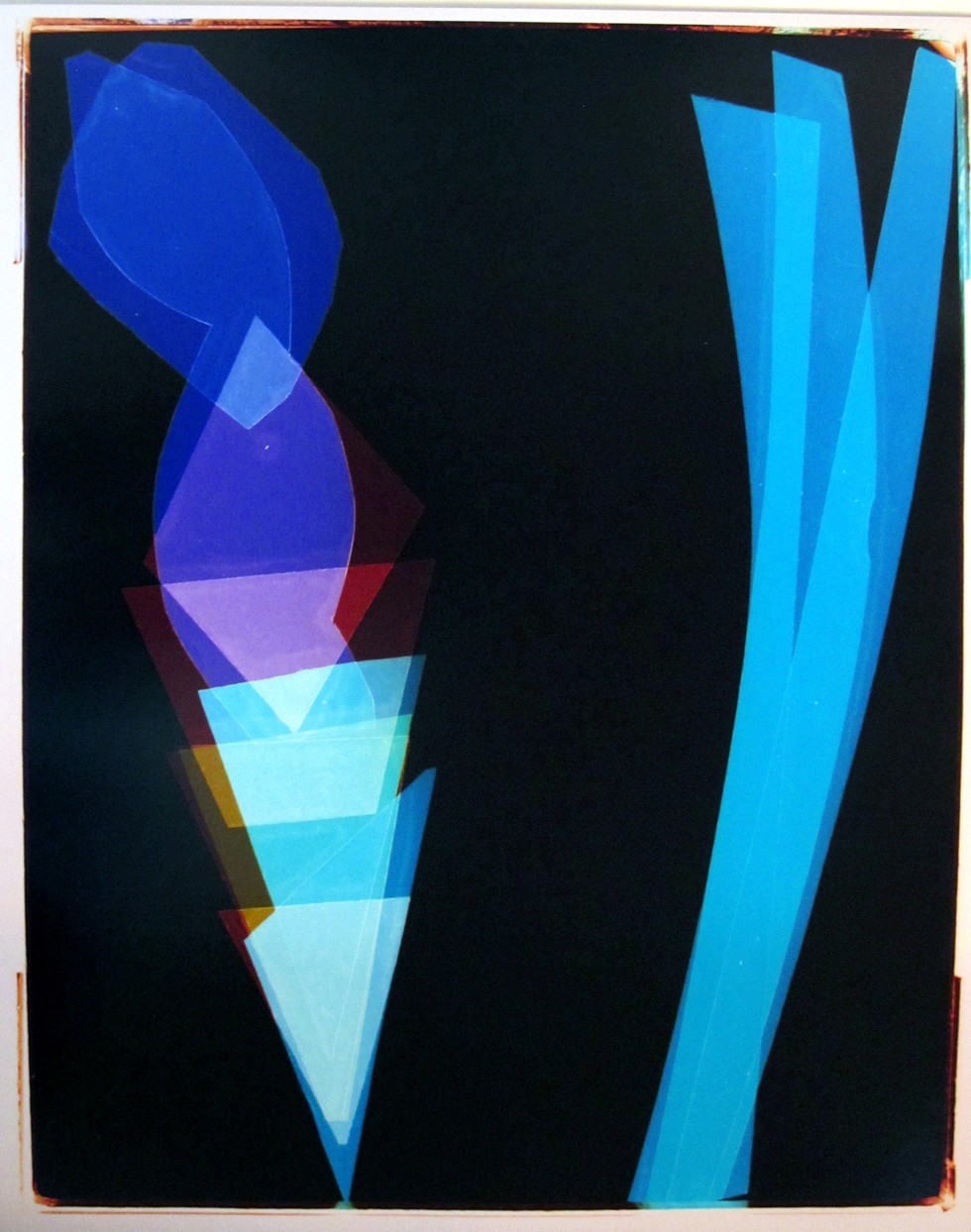 Well said. Any pieces in particular that you're really, really excited about -- and why?
Of course there are some pieces that appeal to Chris or I more than others, but, again, because of the nature of the show, it was more about discovering work we weren't familiar with and finding something interesting and new in every work in the show.
People Who Work Here
David Zwirner
525 W. 19th St.
(212) 517-8677Pictured above (top to bottom): Cy Amundson, "Thoughts on Proximity (Moon Dog)," 2012; David Ording, "Captive," 2011; Joel Fennell, "hetoimasia tou thronou," 2012; Liz Nielsen, "Composition 4," 2012