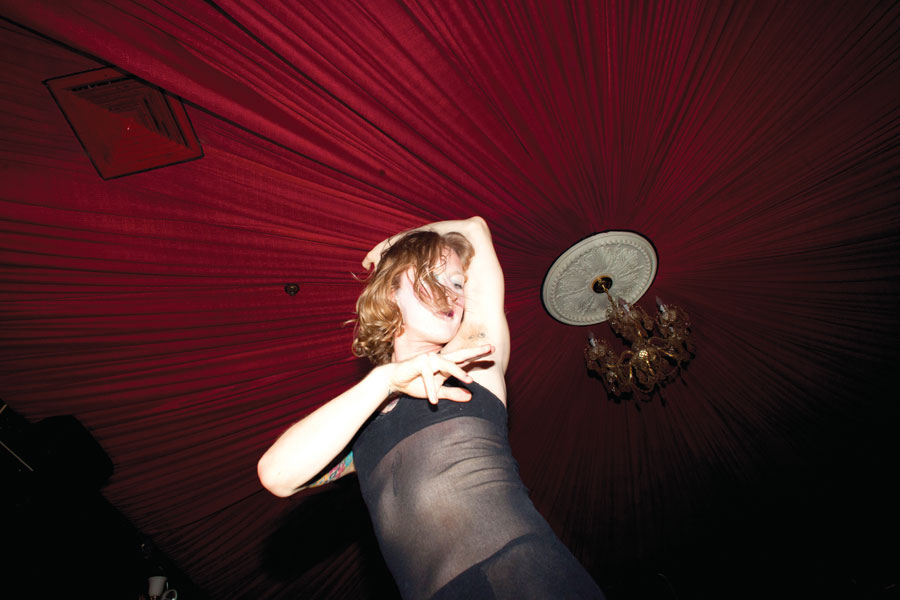 Despite the eyeball tattoo on his exposed and unshaven armpit, Colin Self's drag vibe is rather wholesome -- not quite Midwestern or motherly, but significantly warmer than the hypersexualized Amanda Lepore-esque archetype. He is friendly, soft-spoken and despite his heavy involvement in New York nightlife, would rather riff about the Internet's relationship to queer consciousness and cosmic spirituality than fashion and drugs. Self says that New Yorkers are too busy to mingle and share during the day and that the parties he hosts serve to connect not only bodies but also minds.   
"I believe in coordinating these occasions to work as a social-media platform -- not just as a place and time to get fucked up," says Self. "Not that I don't sometimes want to get fucked up, but I also see so much potential in utilizing these social situations."
Tonight, the 24-year-old Laura Dern look-alike and his drag supergroup, Chez Deep, are guest-performing at Westgay, a gentlemen's party at a former gentlemen's club on Manhattan's West Side. He's rocking a transparent dress and makeup that would work on a geisha. He falls to his knees during a lip-synced rendition of En Vogue's "Don't Let Go" and awakens the facial expressions and camera-phones of those in attendance.
Self, who describes himself, in order, as an artist, composer, choreographer, writer, comedian, activist, dancer, curator, DJ and "entrepreneuress," is best known for his nocturnal presence. He and stoic house DJ Emma Olson or UMFANG, founded Clump, a slam-packed, rotating-theme dance party-drag show that takes place monthly under the elevated tracks of the J train at Brooklyn's Trophy Bar. Within an hour of Self's arrival at Trophy, the bar transforms like a werewolf from a friendly neighborhood establishment to a hectic funhouse, as queens, casual ravers and other lovers of fun vogue on the furniture after the dance floor hits capacity.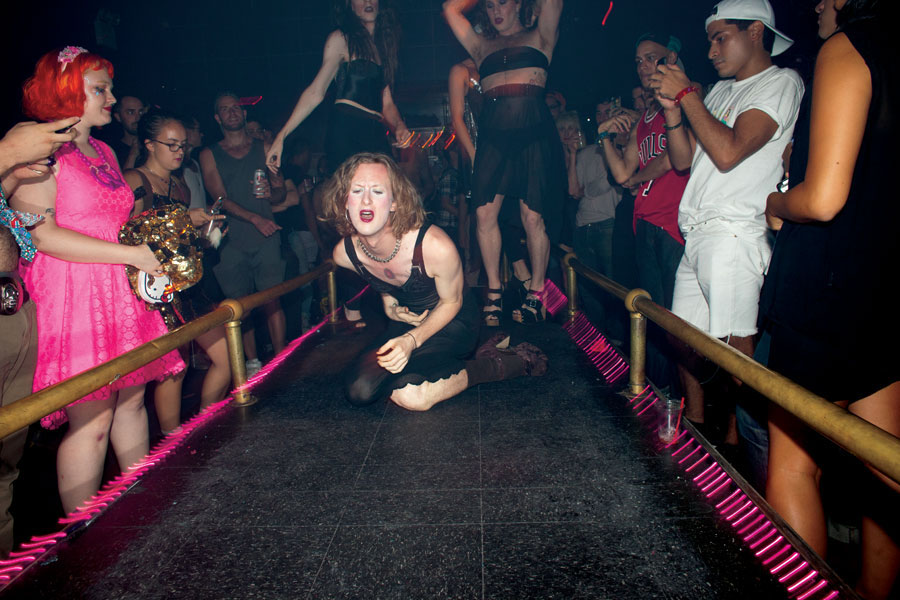 Clump has a broad spectrum of attendees but definitely leans heavily towards a cyberpunk aesthetic and awareness. This means it would not be unusual to see what appears to be characters from
Blade Runner
lip-syncing and grinding on one another after a heavy conversation regarding feminized identities and collective uprising. "Queer global consciousness is at the core of everything I do," Self explains.
Chez Deep, Self's homage to early New York drag culture, which takes place monthly at Santos Party House, is a little more relaxed. Seating and conversation take priority over dancing and blaring music, which Self explains was the path chosen by his foremothers.
"Throughout years of touring and seeing drag shows around the country and world, I was really surprised to see a void of traditional drag in New York City," explains Self, an Aloha, Washington, native. "Other cities like Kansas City, Chicago, San Francisco, Portland, all had a prevalent drag presence -- but New York seemed to only have a 'club kid'-based scene. My friend [cyber-pop drag sensation] Alexis Blair Penney and I decided to bring back the lounge setting."
In addition to his night-time pursuits, he is working on "ELATION," six futuristic, multimedia operas that started last winter and will finish in 2014. He is also recording a new age pop album (to be released on a USB drive) and expanding Clump into a variety/talk show and a queer arts grant program. For now, Self views his nocturnal persona mostly as a platform to help further these other enterprises. "Nightlife is cool because it cross-breeds these insane, weird niche communities and it lets us network in a way we couldn't during the daytime."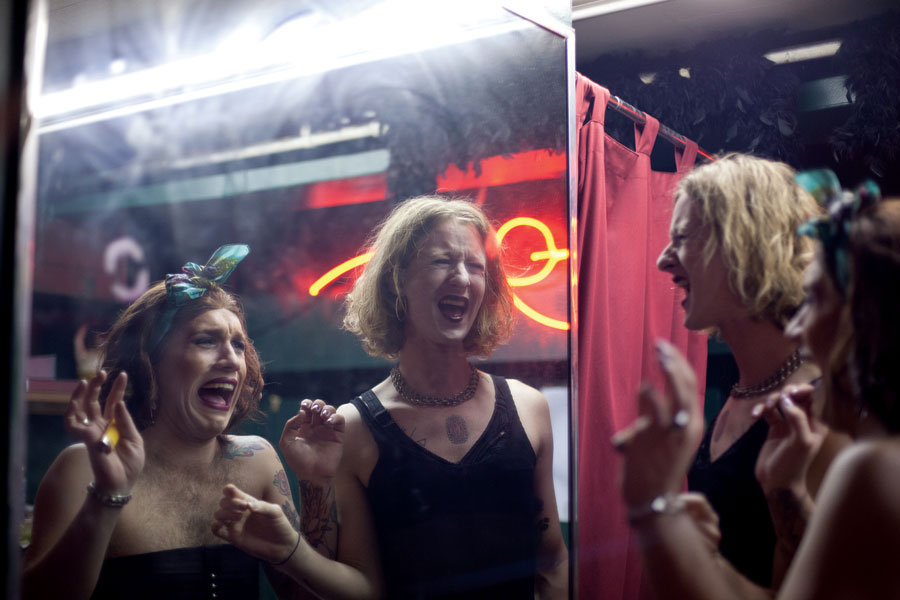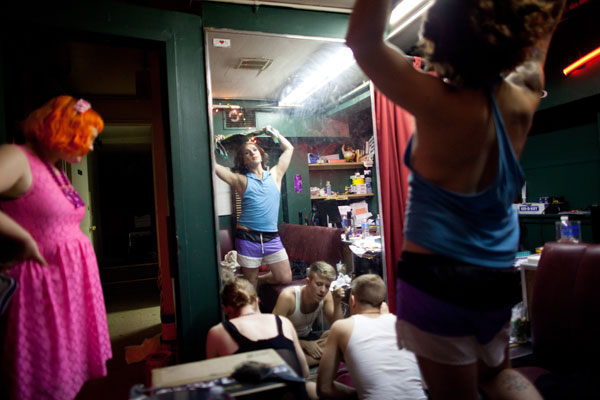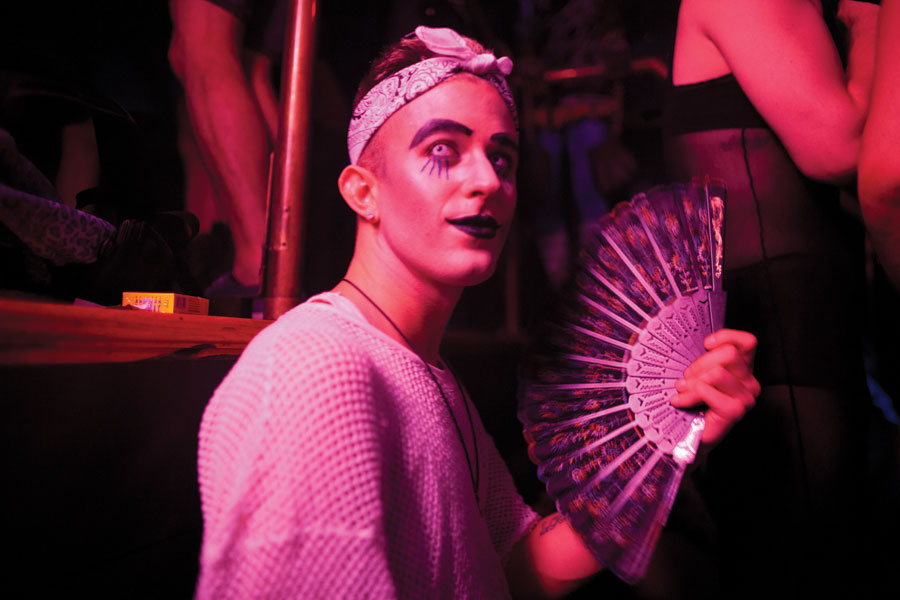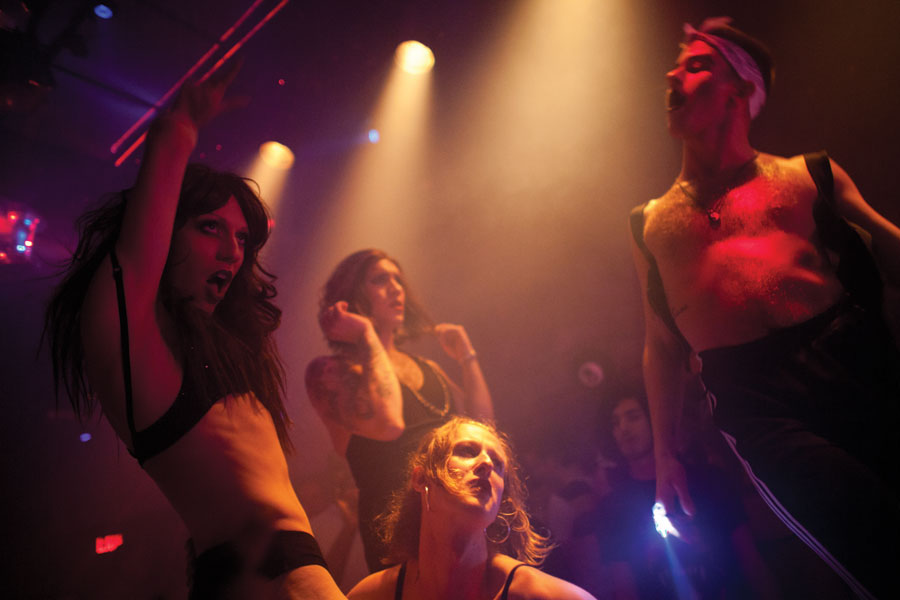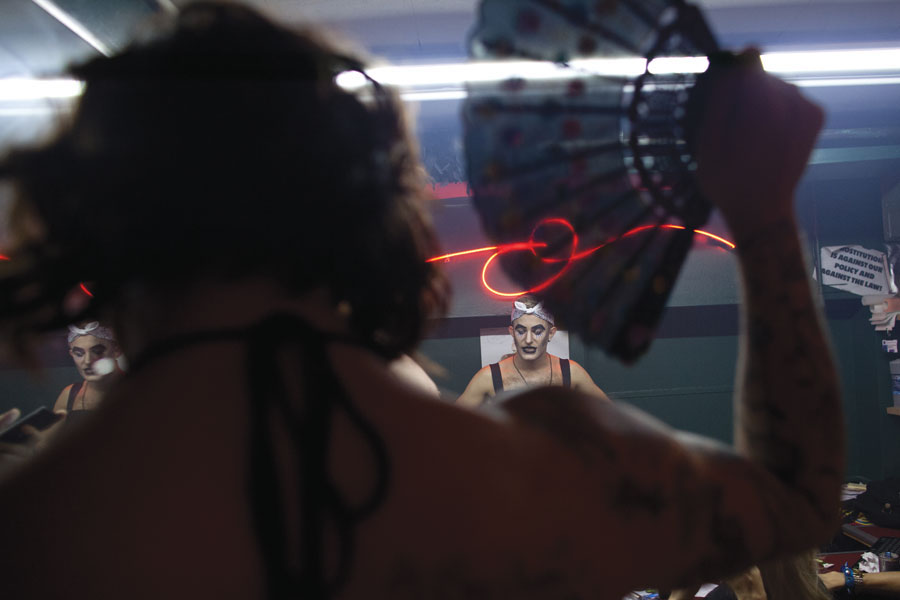 BACK TO RAINBOW BRIGHT NIGHTS