Cody Green Wins Step It Up and Dance! Hurrah!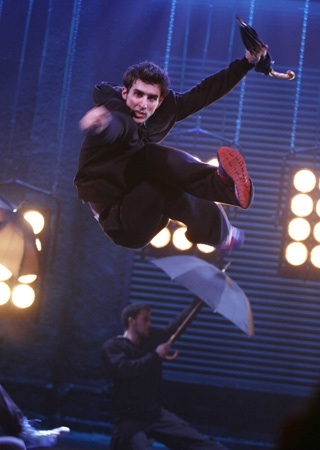 Although it goes without saying that all of my Curtain Cuties are destined for greatness I have to say that Grease castmember Cody Green has really accomplished a lot since I talked to him last fall. He was chosen to be on Bravo's new reality series Step It Up and Dance hosted by Elizabeth Berkeley and Jerry Mitchell and last night he was announced the winner! He won $100,000 and the prestige of being chosen by the talented judges panel which consisted of star choreographers Nancy O'Meara, Vincent Paterson along with Jerry and Elizabeth. Having caught up with him earlier this spring when the show started I didn't get the feeling that he had won. He's awfully good at keeping secrets! The only sad part for me was at the end when his girlfriend ran out and gave him a big kiss! Why can't that be me? So sad! But I'm still happy for him! Congrats Cody!
Visit Step It Up and Dance's website to see the recap of the finale and Cody's reaction on winning.