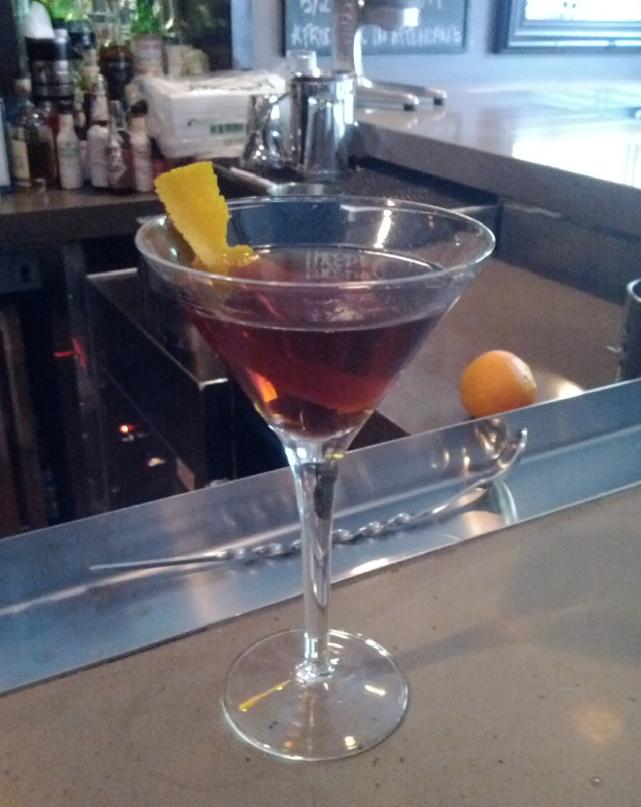 Typically, one hangs out at West Village spot
Anfora
to sip a biodynamic wine or to nibble on some housemade ricotta while waiting for a table at sister restaurant Dell'anima next door. It turns out it's also a place to savor a great Manhattan.
Joe Campanale
, the beverage director and partner of both establishments (along with nearby L'Artusi and upcoming L'Apicio), digs the drink so much -- "I'm a New Yorker; I like brown spirits," he says -- that he introduced
Manhattan Mondays
at the wine bar. Guests can consult a helpful matrix only available on the first day of the work week to create a twist on the original that best suits their finicky palate. From a chocolatey take on a Manhattan with Aztec bitters, or a lighter, summer-perfect white one with unaged whiskey, there's a ton of options (though witty notes like 'Try Again' and 'Risky' warn against unfortunate combinations for novices).
 "The Manhattan is incredibly simple, with only three ingredients: whiskey, vermouth and bitters," says Campanale. "But within those three ingredients there are endless possibilities. The matrix allows you to choose your favorite whiskey and corresponding vermouth, and through the culmination of tirelessly testing cocktail combinations, we have determined which bitters fit the flavor profile of your selections. It's tough work but we had to do it."