As our nation's collective, ceaseless nightmare continues to mutate into new, horrifying forms each confusing day, our friends at Pornhub have announced that clown-related porn searches have skyrocketed.
Naturally!
The site points to the current clown epidemic gripping the US, mixed in with All Hallow's Eve drawing nigh, as the likely culprit for why our country has gotten so horny for jesters.
Pornhub--along with Thrillist--determined that there's been a 213% spike in clown-related fapping: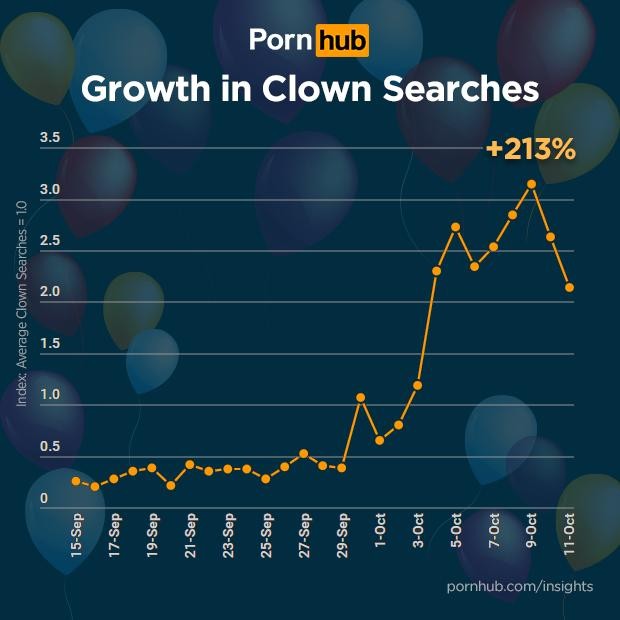 via Pornhub
They broke down the specific genres, from most common to most niche, and also concluded that women are 33% more likely to seek it out: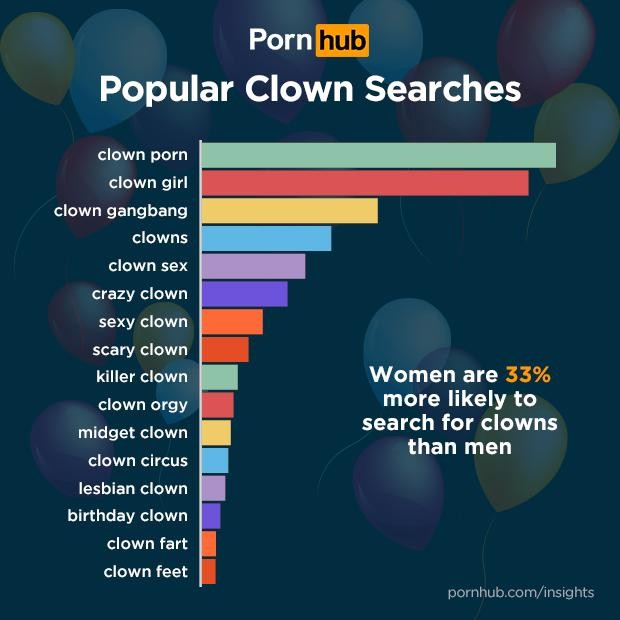 via Pornhub
The more you know!