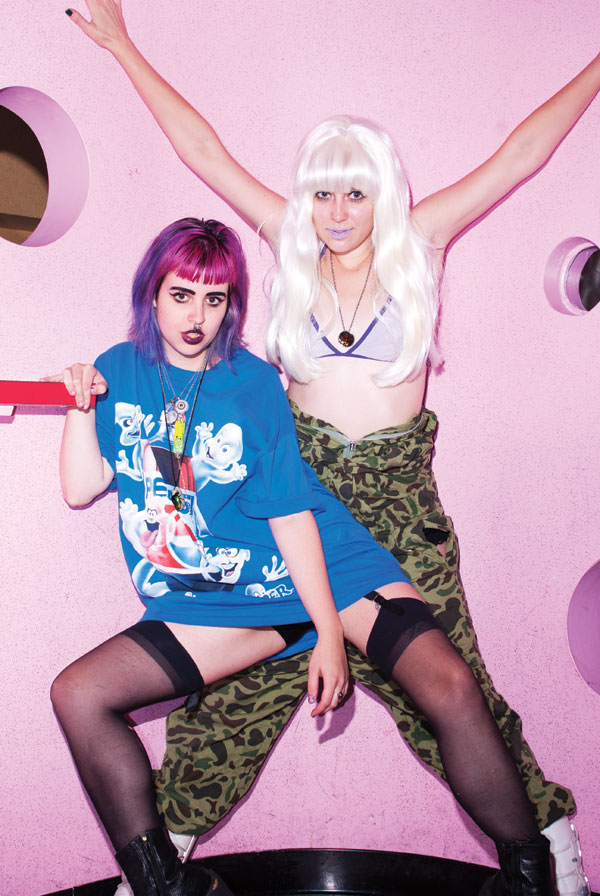 "We're trying to take pictures of our bus passes as they spin around in the laundry!" That's what roommates Molly Soda, 23, and Claire Van Eijk, 24, are doing when I call to arrange our photoshoot and interview.
Molly and Claire are always up for a good time.
I have been taking pictures and observing the two for almost a year as they make names for themselves, not just in Chicago but beyond, through the help of their sharp-witted Twitter feeds and techno-colored Tumblrs,
Mollysoda.tumblr.com
and
ClaireyPear.tumblr.com
. Their respective super-popular Tumblr pages attack the senses, and possibly the establishment. On any given day, the main page has gyrating GIFs of naked alien women with massive breasts, gerbils riding foxes, daily smart-phone self-portraits taken in bathroom mirrors, while everything seems to be blinking and palpitating in the background.
Their non-Internet lives are just as frenetic. They host a popular monthly Chicago dance party called Cult with whiz-kid DJ Teen Witch, they both occassionally dance backup for cosmic-goth musician Grimes (think the Fly Girls from
In Living Color
) and they make digital art that uses their personal lives as a reference point, even proclaiming that they themselves are "performance artists, Internet personas and sewage sluts." On top of all of that, Molly is a graphic designer (her GIFs were used to hype last month's MTV Video Music Awards) and she writes, directs and stars (as every single character) in
Tween Dreams
, an online video series that's sort of like an after-school teen drama for the Tumblr generation -- "a mini-series about three 12-year-old BFFs growing up circa 2000-2001 who are just trying to DEAL." Not a day goes by when these women are not on their game. When I ask them who their fan base is (collectively they have about 40,000 Tumblr followers), Molly says simply, "People with really good taste."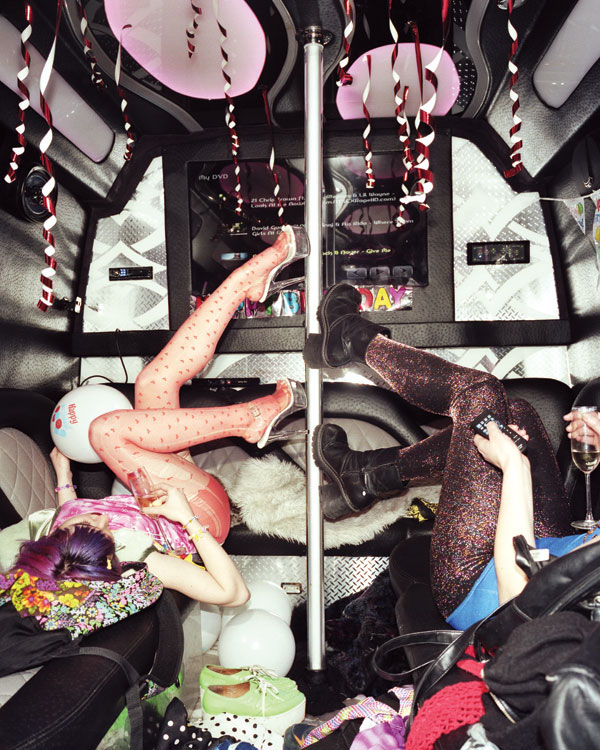 Tonight, the party starts at home, a first-floor apartment on the West Side of Chicago's Humboldt Park, for what's supposed to be a quick celebration of roommate Jamila's birthday before heading out on the town. Molly and Claire's apartment is a bit on the wild side. Molly pulls out a four-day-old Four Loko from the fridge that already has a straw with a smudge of blue lipstick on it. Wigs, bras and tighty-whities are draped over all the couches, milk crates and backs of chairs in the apartment. "If you're going out with your eyebrows pink, then I have to change mine to black," Molly says to Jamila from the bathroom mirror. Their hair and eyebrow colors are constantly changing. "My favorite eyebrow color is pink and my favorite hair color is whatever I'm currently rocking," Molly explains. And as they get ready tonight, there are more outfit changes than a Madonna concert. More patterns than a DMT trip. Molly takes a look at herself in the mirror. And with a laugh, she looks to me and says, "You know we love ourselves!" "I know," I reply.
None of this would have happened if not for the 2009 Pitchfork Music Festival. Molly, then a student at NYU, traveled to Chicago for the weekend festival, and through friends ended up staying with Claire. They kept in touch. Soon after, Molly, who's from Bloomington, Indiana (her parents are professors), decided to pack up and move to Chicago, and joined Claire in her apartment.
We don't leave their house until almost midnight. After a liter of vodka and various smokes are consumed, we arrive at Beauty Bar, which houses a mix of blond bachelorette partiers and seapunks who came to see host Zombelle and Ultrademon, Teen Witch, The-Drum and Sich Mang man the decks. Tonight, along with Jamila's birthday, everyone is celebrating the release of New York streetwear label Mishka's fall look book (which, incidentally, I shot), featuring photos of Claire and Molly, along with the other gathered Chicago personalities.
After dancing, dancing and more dancing, Molly informs me that one of her favorite places to be is her bedroom, and she has to get there soon. The next night, Claire is dancing backup at an event at an underground art space called the Dustbowl. The flyers have been made, the tweets have been tweeted, the Tumblr posts have been Tumblr-ed and Facebook is about to reveal the secret directions. ★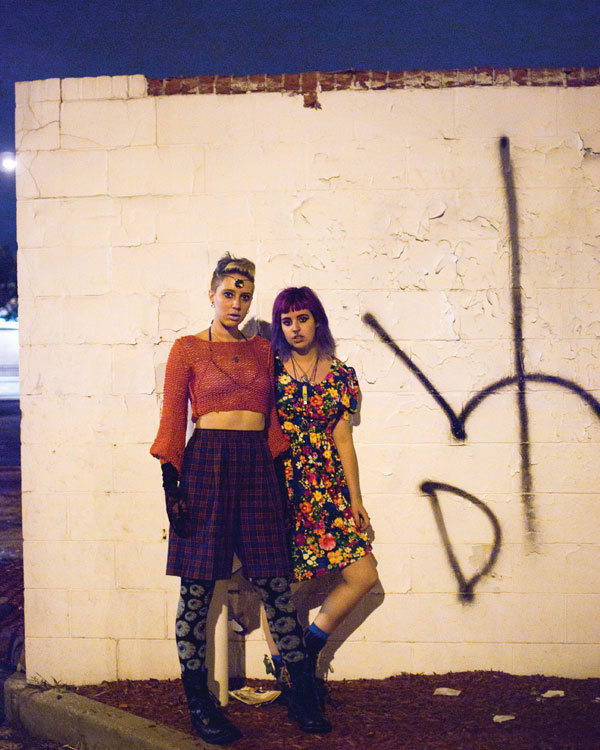 Clairey Pear and Molly Soda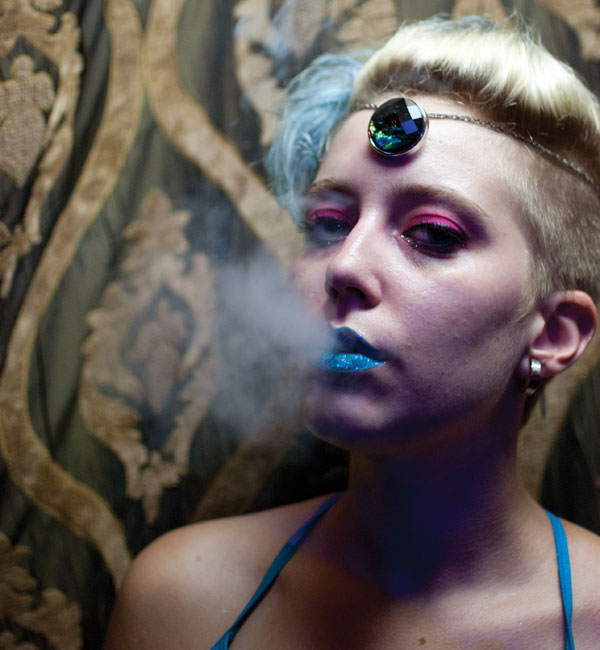 Clairey Pear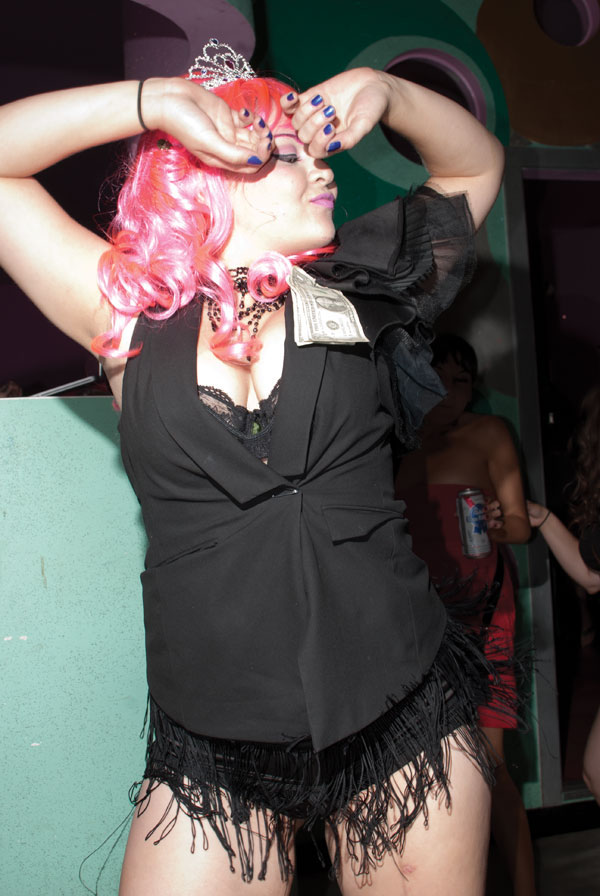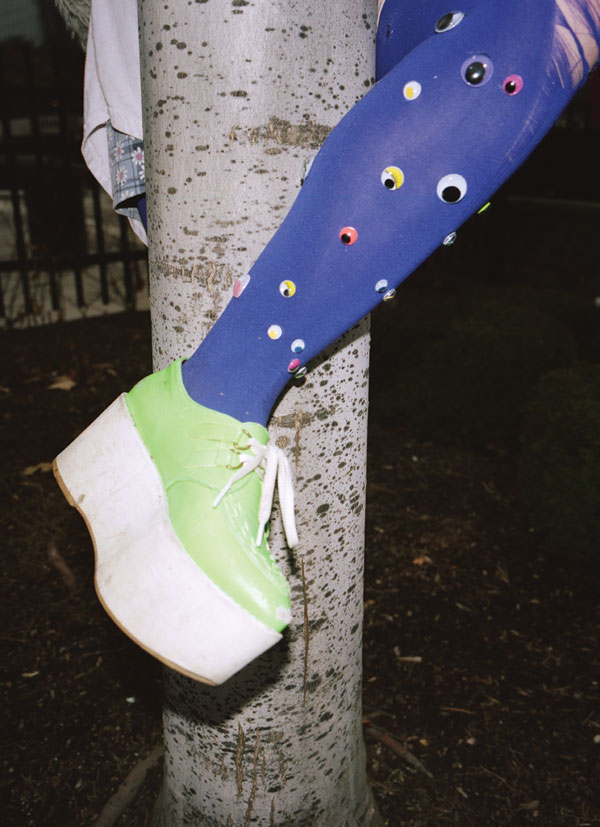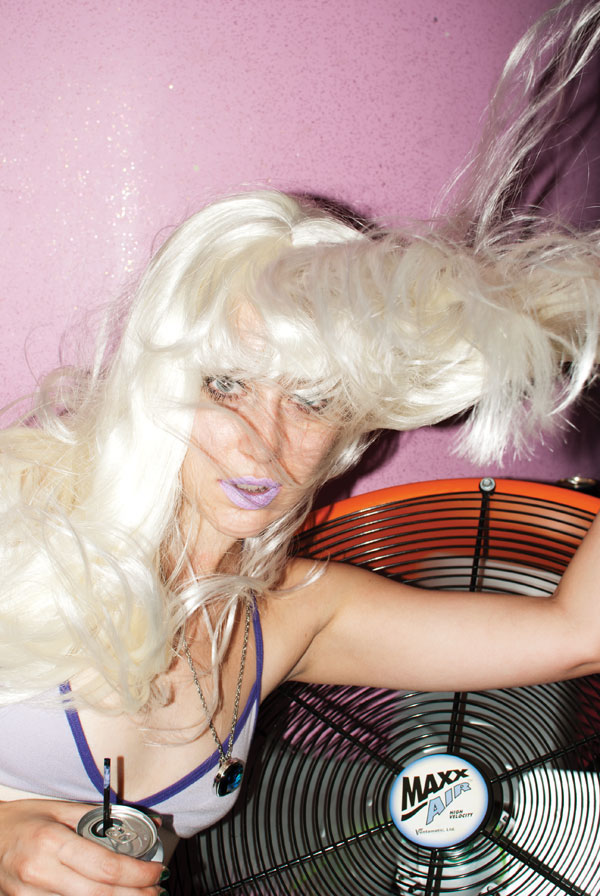 Clairey Pear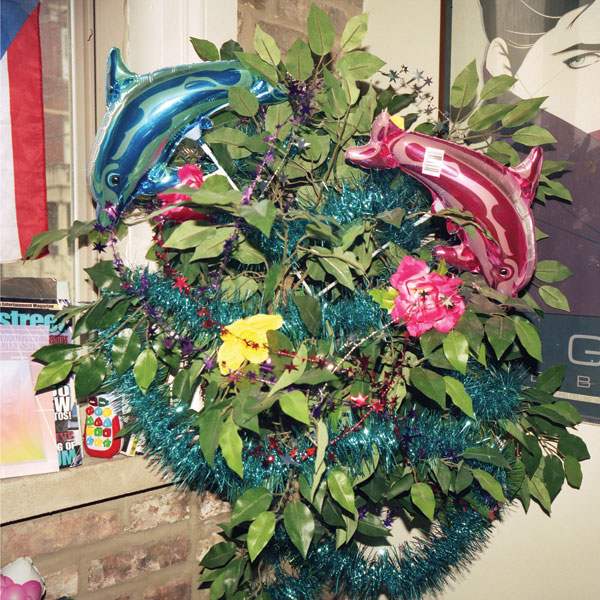 Photos by Todd Diederich